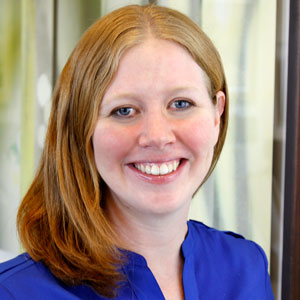 Connect with me
312-624-7727

Heather joins McKenna Design Group integrated marketing team as a Senior Designer. Obsessively creative, technically proficient and big picture creative leader with over twelve years design experience. Expert print and digital design skills including: concepting, art direction, branding, layout and production. Heather builds marketing communication programs that push branded impact. Digital, print and in-person communications. Heather's goal is to drive engagement and sales. And she does this with strong research and ideation process while maintaining her cool under tight deadlines.
Heather leverages her design management experience in both B2B, B2C and association management. After three years in design management at Emergency Nurses Association (ENA) and four years as a designer at American Society of Anesthesiologist (ASA) and two years in consumer electronics at a global manufacturer. Heather brightens the day with her great attitude, teamwork and always-on smile.
Heather graduated from the University of Minnesota Twin Cities with Bachelor of Science in graphic design. When she's not driving innovation for our clients – she's hiking, skiing and enjoying outdoor sports or traveling to interesting destinations around the world.
Favorite Book
The Hitchhiker's Guide to the Galaxy
Favorite Sport
Hockey
Favorite Shoes
Anything with a heel