The challenge: answer over 3,000 Legal Hotline questions per year with a self-service, online solution. McKenna Design Group was selected by Minnesota Association of Realtors® to convert the manual process of intaking, routing and managing broker-owner members' legal questions to a web-based solution. Legal Hotline integrates with MNAR's member portal and streamlines the process to provide more value to members and more time savings to association staff.
The Legal Hotline application includes:
Online submission form
Automated E-mail Notifications
Staff dashboard
Ability to assign tickets to internal staff
Email communications and reporting
CasePro™ – Professional Standards Made Easy.™
With Legal Hotline in full production, Minnesota Realtors® began to onboard CasePro™, the only 100% digital Code of Ethics Administration web solution. For nearly 20,000 members and 17 local associations, CasePro™ helps the association manage the process of administering Professional Standards and the ability to "self-police" agents and brokers through an online solution for Code of Ethics and grievance complaints and requests for arbitration.
CasePro™ provides an end-to-end solution for Code of Ethics:
Simple, online Code of Ethics complaint submission
Easy, streamlined Request for Arbitration
Generation all standard E-1, A-1 and other forms
Document upload and management
Real-time member lookup to validate respondents
Electronic signature capture
Automated E-mail Notifications
Collaboration using staff administration portal
Volunteer member management to review cases
Reporting to capture data in seconds
128-bit security, Microsoft cloud solution
Improve the speed and quality of member or consumer communications. Decrease the amount of time needed to process Code of Ethics complaints. Streamline the administrative process for both association staff and legal services, saving association time and money. CasePro™ is in production at both state or local associations.
Services
Legal Hotline Online
CasePro™
Custom Website Application
Association User Requirements
Cloud Hosting Solution
Internet Security
Member Database API
Training & Technical Support
---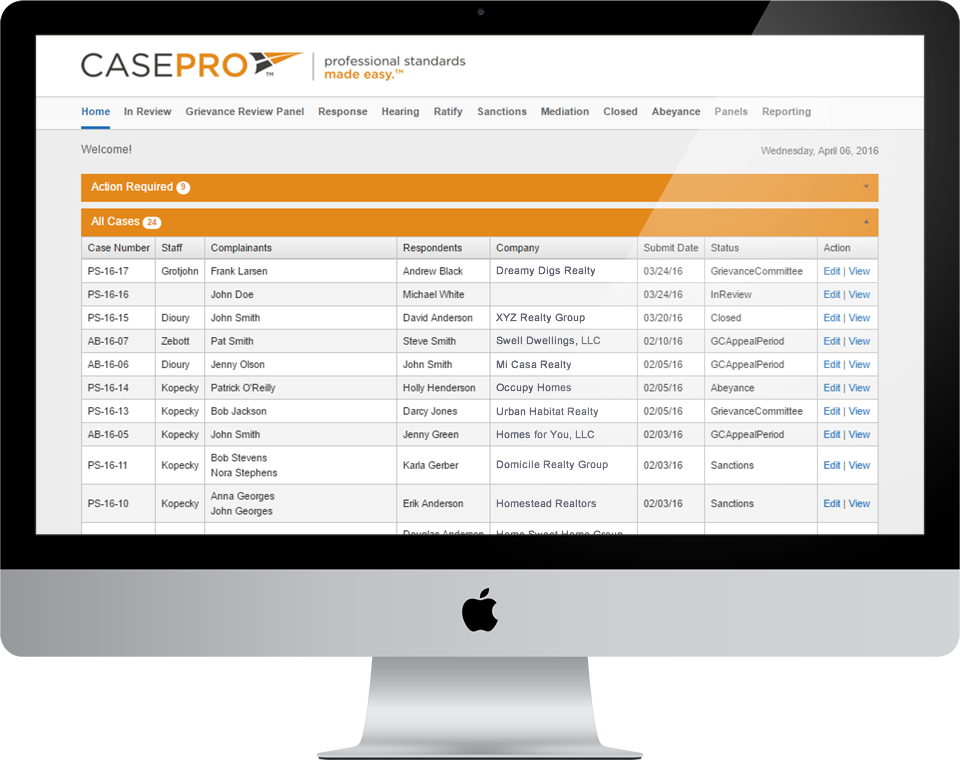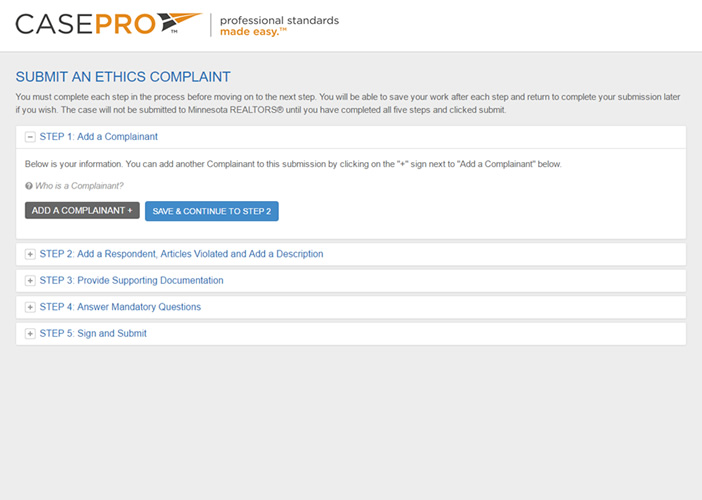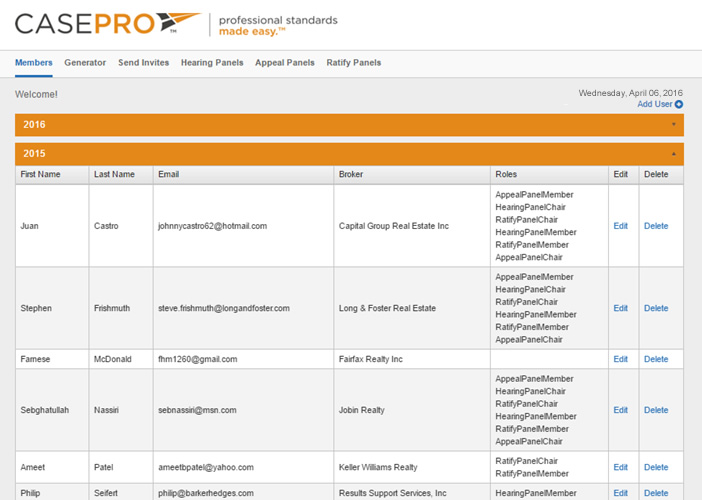 CasePro™ – Professional Standards & Code of Ethics Web Application
---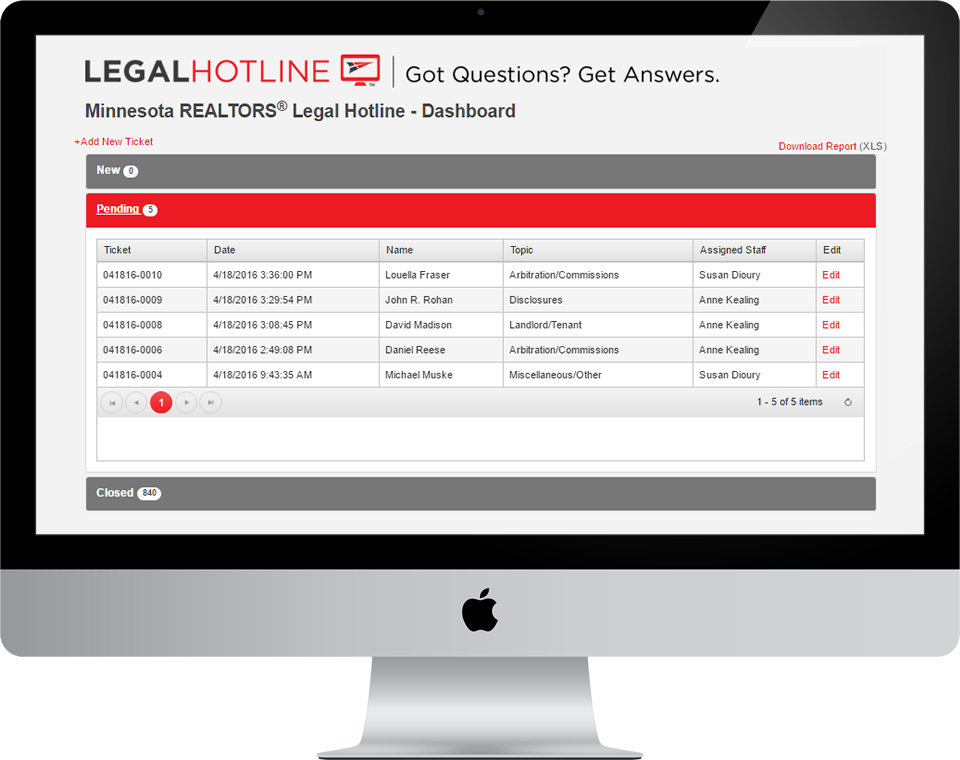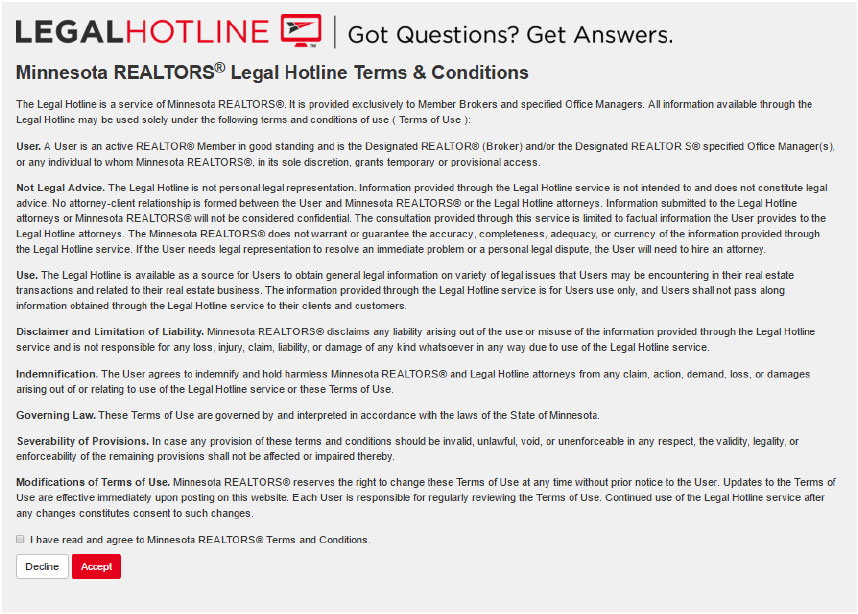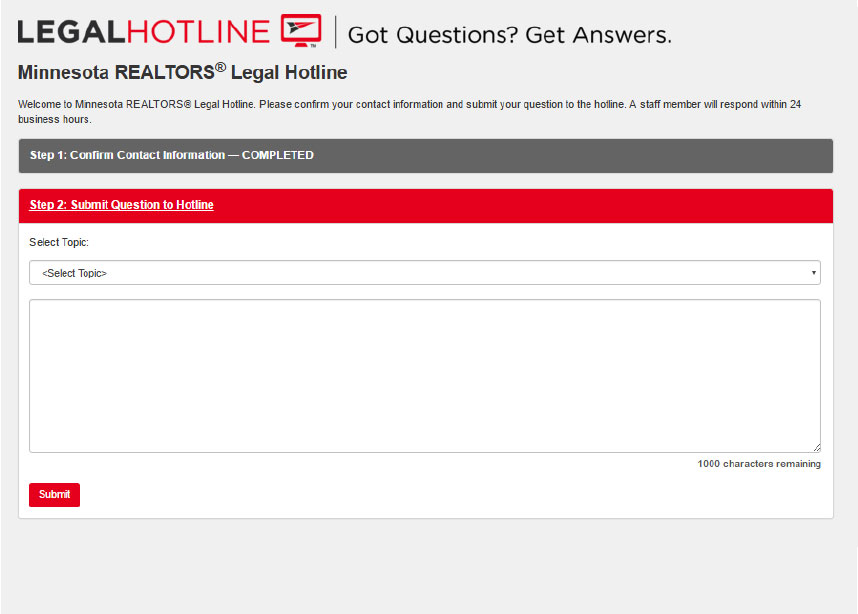 Legal Hotline Web Application