Loyalty and Advocacy.
Pieces of your marketing mix fit together seamlessly to tell your story with consistency and frequency. Lay the bedrock of trust. Build awareness and drive more engagement, a better experience and positive perception.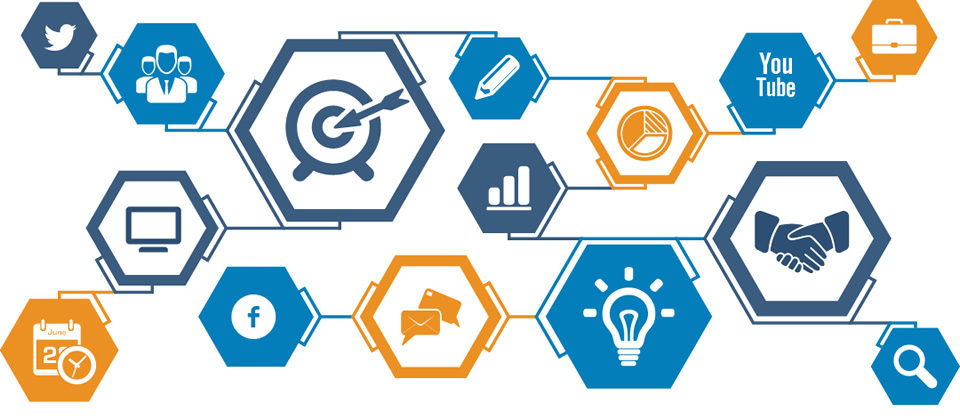 Get a Map. Or Directions.
---
If you don't know where you're going how will you get there? The place to start is to build a roadmap or marketing strategy to identify how your value proposition and offering matches up with current, future and past customers. Create a rich tapestry in which to tell your story and sell your value. Be there for your customers using Print, Digital and Activation to bring it all home.
Customer Assessment
Satisfaction Surveys
Competitive Analysis
Metrics Analysis
Integrated Marketing Plan Development
Print
---
Print is Dead. Long Live Print! In the seemingly endless whirlwind of snippets and digital everything, Print becomes a beacon of bright light. Stand out. Be Different. Use all of the touch points from a print perspective to market who you are, what you do and the value intrinsic to your audience.
Communications Strategy
Sales Materials
Catalog Design
Annual Reports
Magazine Design
Direct Mail
Digital
---
Develop a digital ecosystem that places your customer in the center. Understand their wants and needs and tailor the experience to deliver on those needs and expectations. Create a world of immediacy and continuously improve your digital channels. Because you can.
Digital Strategy
Persona Development
User Experience Design
Interaction Design
Web & Mobile Development
Social Media Engagement
Email Marketing
Activation Marketing
---
If you build it they will come. Or will they? It's not enough to build amazing websites, social media engagement strategies and email marketing. Build a strategy to define goals, objectives and tactics, and most importantly, the measures by which you'll declare success or defeat.
Campaigns & Rollouts
Email Marketing
Social Media Engagement
Direct Mail
Metrics Analysis