CasePro™ is the only 100% digital and online Code of Ethics Administration solution. CasePro™ helps associations manage the process of administering Professional Standards and the ability to "self-police" agents and brokers through an online solution for Code of Ethics and grievance complaints and requests for arbitration. From member or consumer complaint tracking, CasePro™ is the professional standards solution.
"Under all is the land. Upon its wise utilization and widely allocated ownership depend the survival and growth of free institutions and of our civilization. REALTORS® should recognize that the interests of the nation and its citizens require the highest and best use of the land and the widest distribution of land ownership. They require the creation of adequate housing, the building of functioning cities, the development of productive industries and farms, and the preservation of a healthful environment."
– NAR Code of Ethics Preamble
Track Everything. In One Spot.
Ethics complaints, required documentation, overall case administration, all volunteer members – schedules, decisions and hearing findings. CasePro gives Professional Standards teams more visibility and transparency to fast track the process.
Save Time. And Money.
CasePro saves your association members' time and money. It also reduces the burden on association staff, legal counsel and volunteers' valuable time. CasePro creates a better experience by streamlining your association's ethics complaints and in some situations, requests for arbitration.
Case Pro™ provides an end-to-end solution for Code of Ethics:
Simple, Code of Ethics complaint submission – all online
Easy, streamlined Request for Arbitration
Generation of standard E-1, E-2, and other forms
Document upload and management
Real-time member lookup to validate respondents
Electronic signature capture
Automated E-mail notifications
Collaboration using staff administration portal
Volunteer member management to review cases
Reporting to capture data in seconds
128-bit bank-grade security, Microsoft cloud solution
Improve the speed and quality of member or consumer communications. Decrease the amount of time needed to process Code of Ethics complaints. Identify trends and include in orientation training or other Code of Ethics classes.
CasePro™ is in production at both state or local associations.
Services
Web Forms for Complaint Submission
Data-Driven Dashboard/Portal
Calendaring & Scheduling
Time-based Alerts
Document Generation
Case Reporting
Real-time Member Database Lookup
Cloud Hosting Solution
Internet Security
Training & Technical Support
---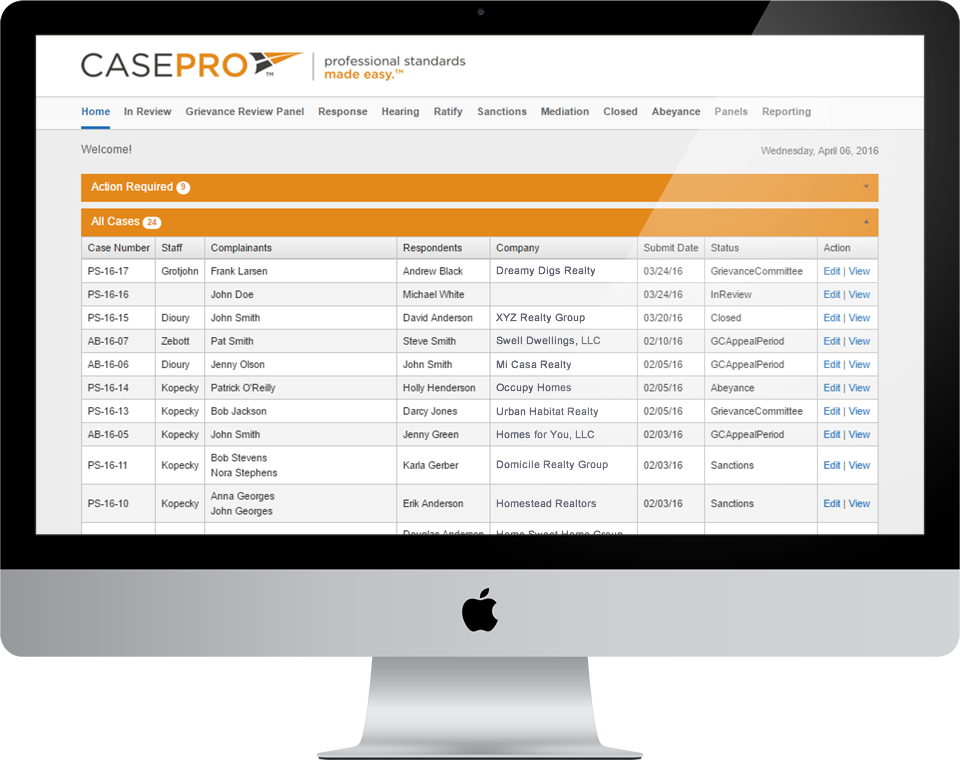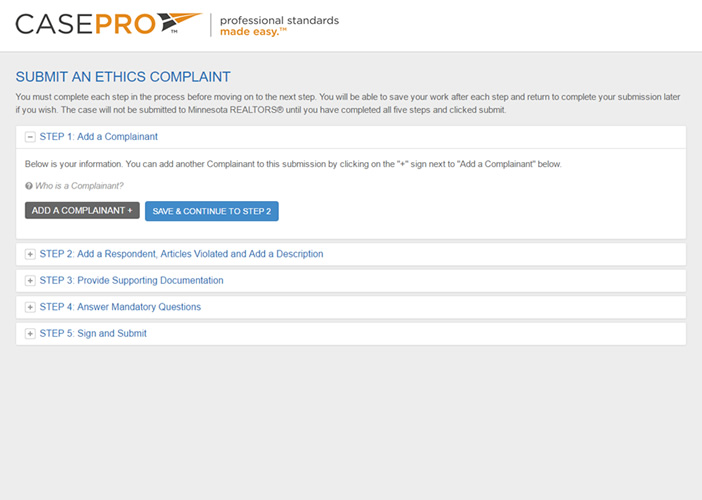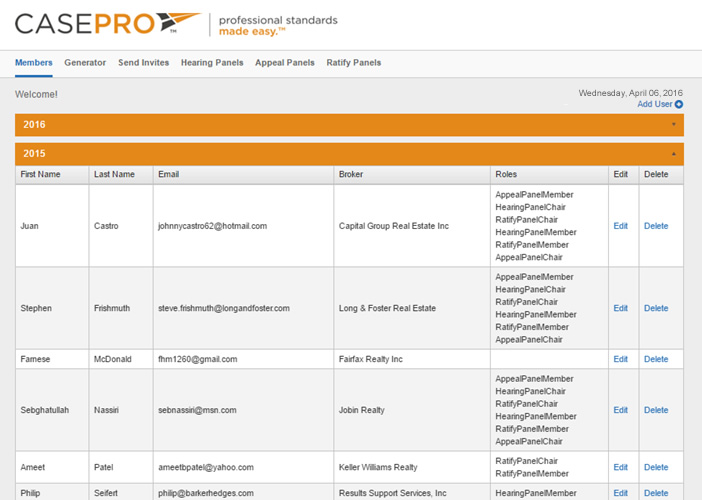 CasePro™ – Professional Standards & Code of Ethics Web Application