Great Campaign For One Amazing Organization
CISPI tasked McKenna Design Group to increase awareness of the benefits of using cast iron soil pipe and fittings made in the USA in commercial construction. Through the increase of brand awareness and a cohesive messaging platform, our team had one significant objective in mind – grow demand for American-made cast iron soil pipe and fittings.
McKenna Design Group's work further established CISPI as the leading expert in cast iron soil pipe and fittings for engineers, code officials, building owners and others that specify materials in building projects. The integrated campaigns generated for the organization proves the value behind using cast iron soil pipe in all projects, whether residential or commercial, for both B2B and B2C markets.
The Cast Iron Crew consisted of five key messages: Buy American, Benefits of Cast Iron, Durability, Fire Resistance and Value Engineering. Assets below were designed for each of the messages.
Our Work Includes
Online Video
Website Design
Print Collateral
Digital Collateral
Social Media Strategy and Content Development
Advertising Planning
Video Production
Sound Production
Video and Sound Script Development
Photography Production
Art Direction
---
CISPI Cast Iron Crew (Buy American) Video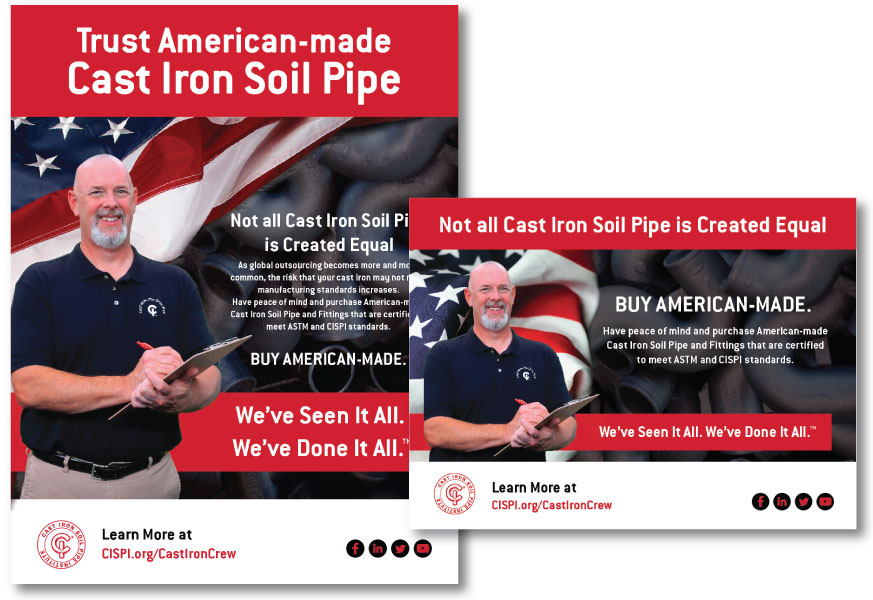 CISPI Cast Iron Crew (Buy American) Print Ads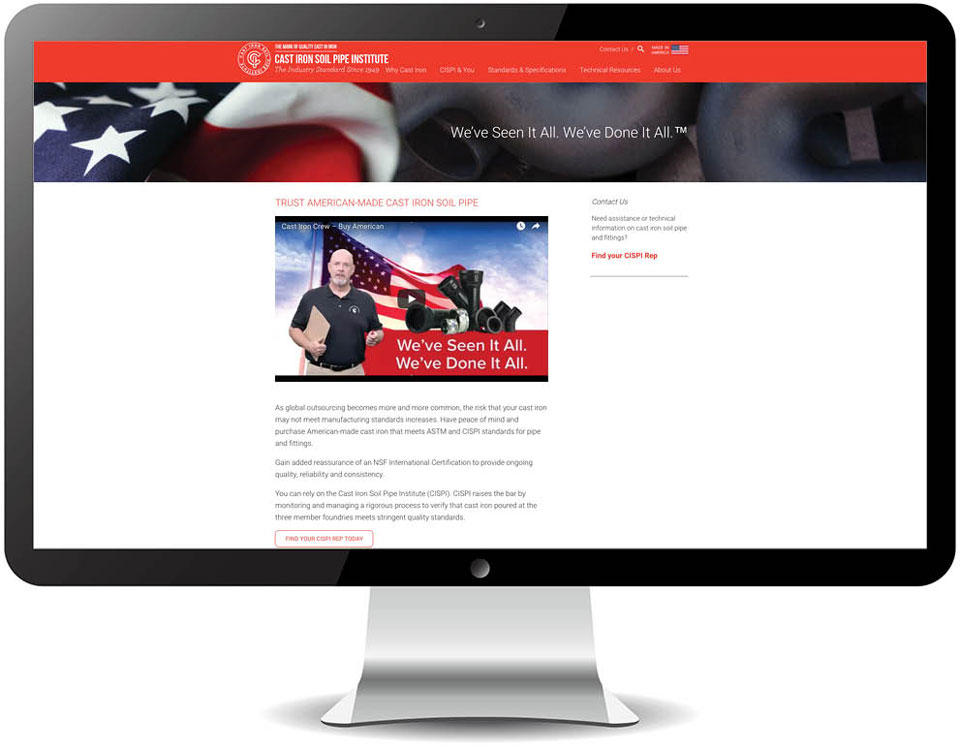 CISPI Cast Iron Crew (Buy American) Landing Page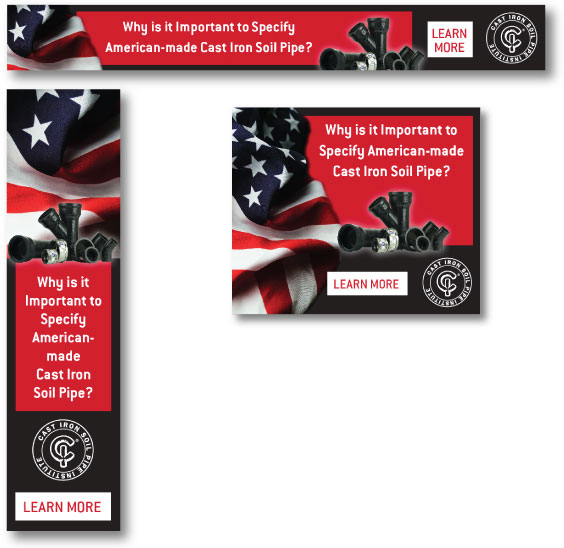 CISPI Cast Iron Crew (Buy American) Digital Banners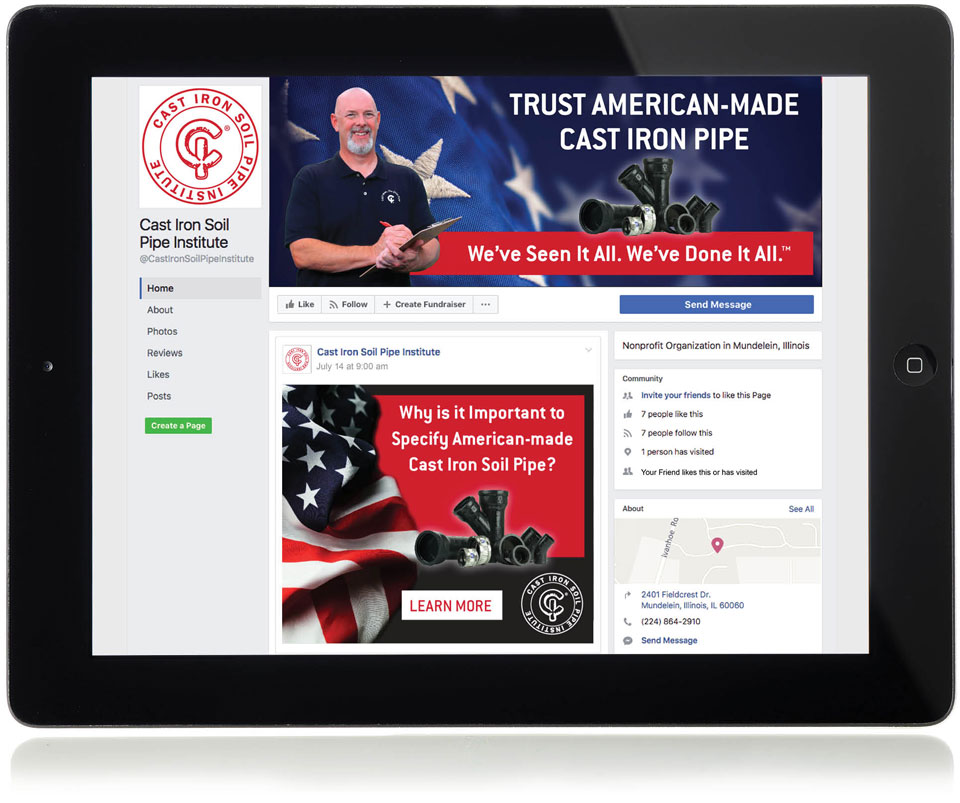 CISPI Cast Iron Crew (Buy American) Social Media Graphics