3More than an MLS.
Midwest Real Estate Data (MRED) supports over 35,000 local real estate professionals
with innovative technology, services and a Help Desk second to none. It's one thing to provide a world-class, cutting edge MLS system like connectMLS™. Add the largest, most complete public records system – Realist
®
– and you're really delivering value. MRED actually provides 25 different products and services to enable success in real estate and is REInventing MLS
®
.
McKenna Design Group was charged initially to redefine MRED's information and customer service with a new website strategy, design and technical development to launch MREDLLC.com. The success of these programs has led to new communications, advertising, email marketing a new focus on the brand as the foundation to a wildly successful MREDpalooza.
Services
Website Strategy
Website Redesign
User Experience – UX Design
Email Marketing
Print Collateral
Branding
Advertising
Direct Mail
Measurement Strategy
---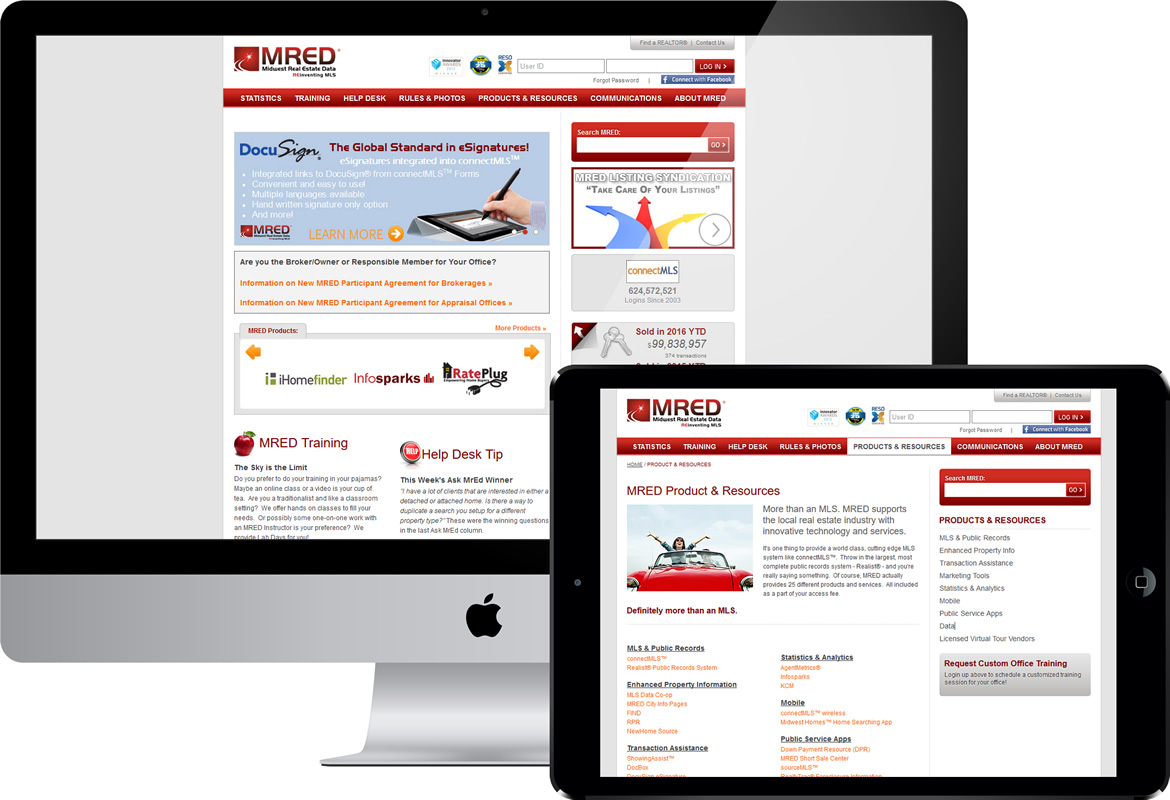 MREDLLC.com Website Redesign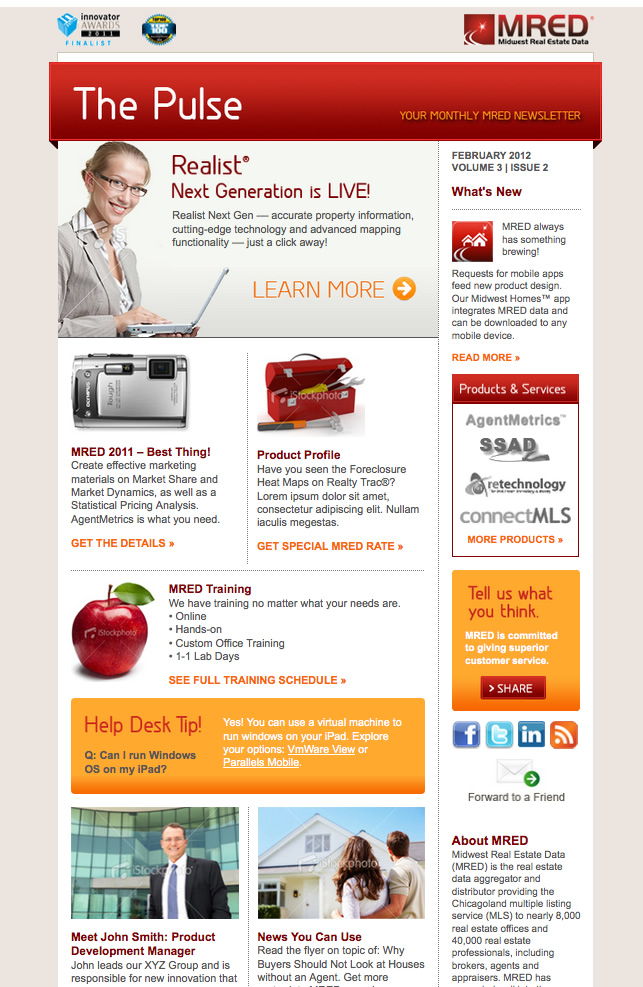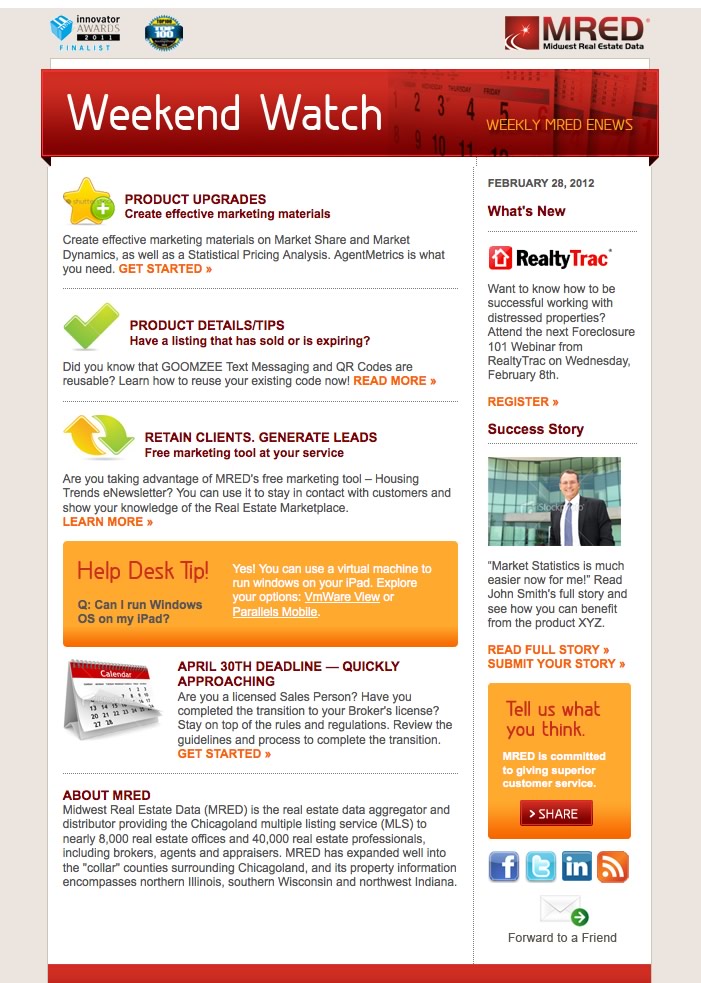 MRED Email Marketing