McKenna Design Group is the agency of record for the American Supply Association (ASA). ASA tasked McKenna Design Group to deliver on its mission through integrated marketing.
Increase the image profile, value proposition and demand generation for the wholesale-distribution trade group's programs and services. Our objective – drive one significant outcome for members: Advance Your Ability.
McKenna Design Group is cementing the industry brand in the plumbing, heating, cooling and piping (PHCP) and industrial pipe, valve and fittings (PVF) market. The industry branding galvanizes PHCP & PVF value internally among wholesaler-distributors, manufacturers and supply chain partners, and externally with end-users in both B2B and B2C markets. The overarching objective is to drive a professional, world-class organization for the PHCP & PVF industry and increase members' profitability.
Our work includes:
ASA Industry Brand Revitalization
Supply House Times Magazine redesign
ASA Responsive Website & Email Marketing
Industry-wide Member Outreach Campaign
ASA University Brand Development
ASA Education Foundation Campaign
ASA Supplier Partner Sponsorship
Market Research – the bedrock to growing your organization. Let's work together.
Services
Strategic Planning
Industry Positioning
Workforce Development
Marketing Planning
Leadership Facilitation
Industry Brand Identity
Tagline System
Media Advertising
Web Banners
Display Ads
Direct Mail
Responsive Website
Tradeshow & Event Signage
Magazine Redesign
Email Marketing
AMS Technology Updates
Measurement Strategies
---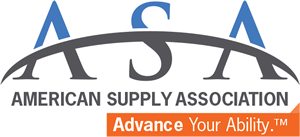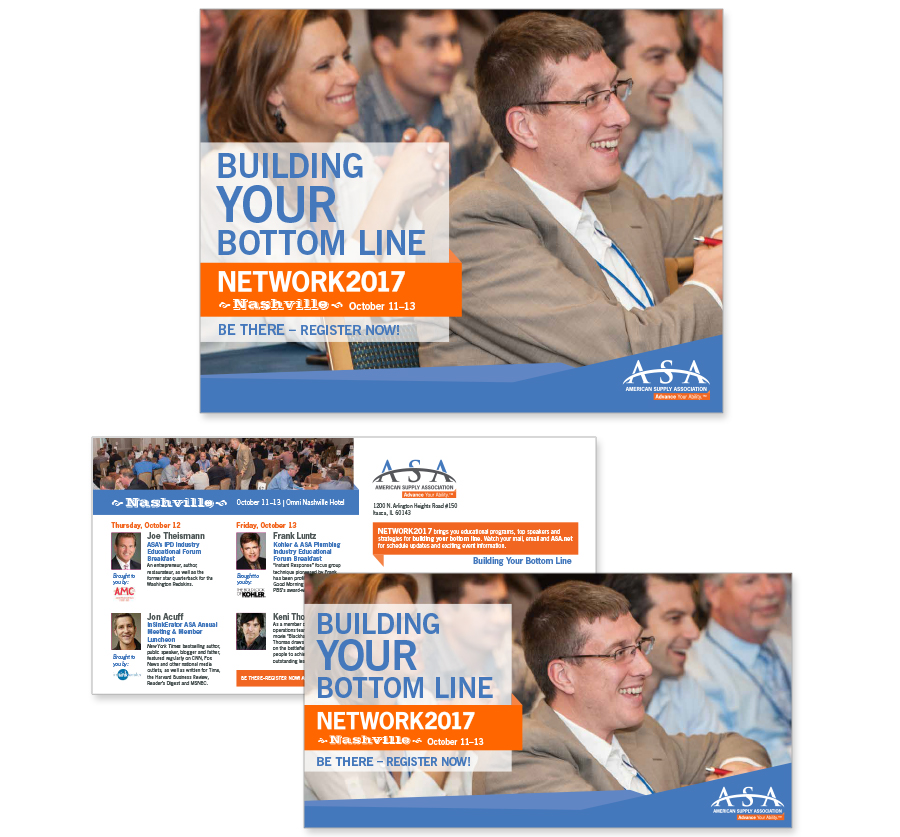 NETWORK2017 Branding & Postcard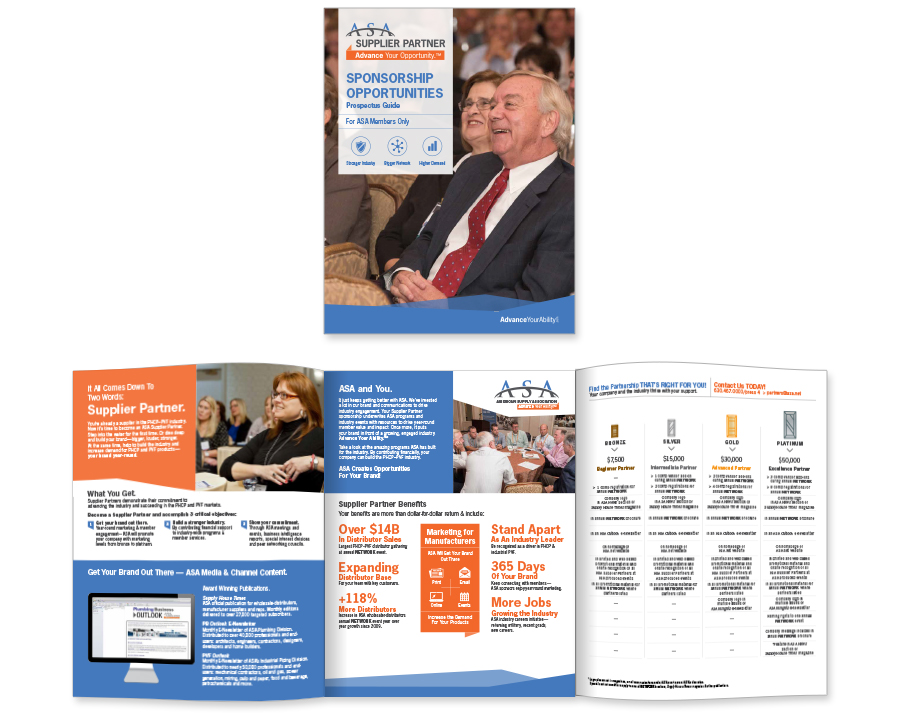 ASA Supplier Partner Brochure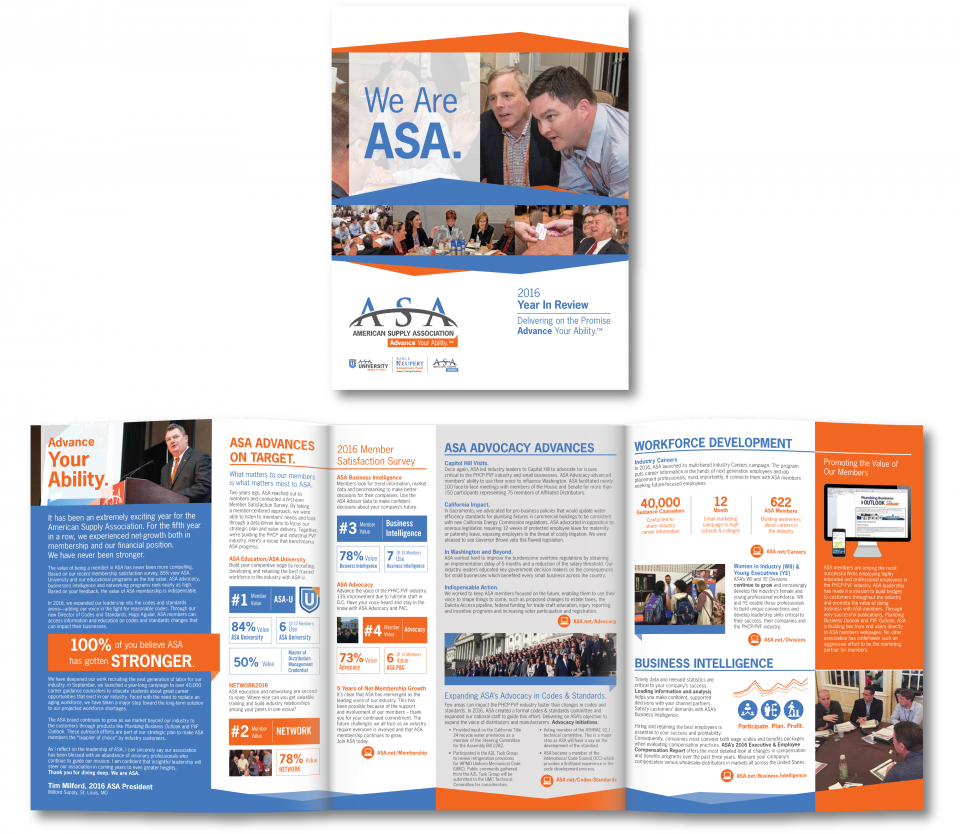 ASA 2016 Year in Review (Annual Report)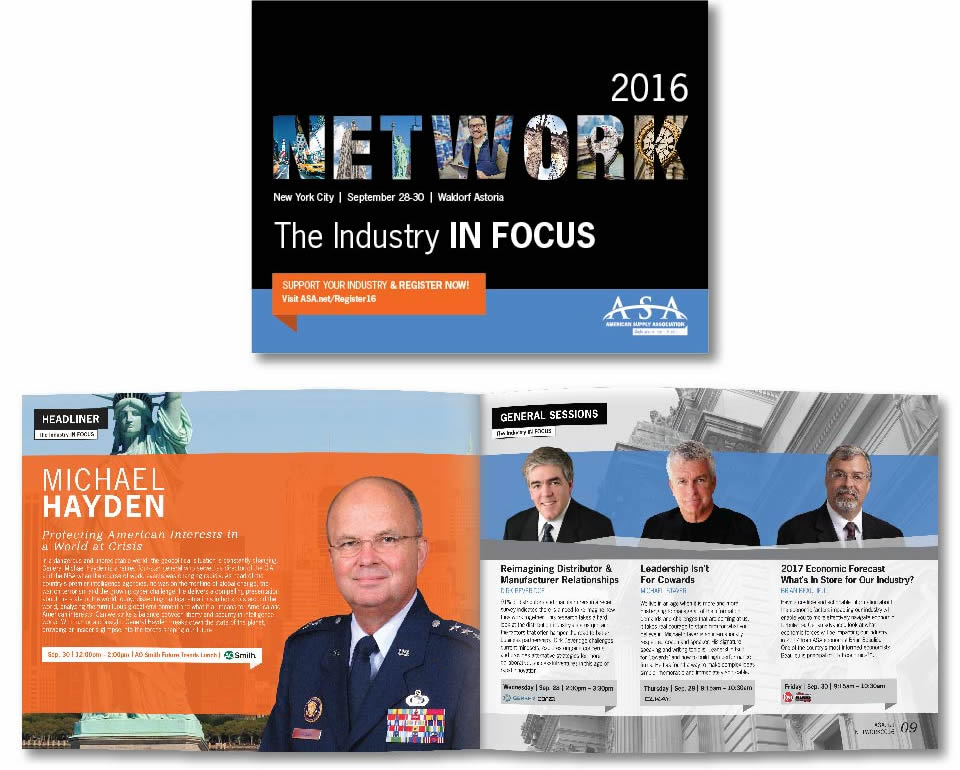 NETWORK2016 Branding & Brochure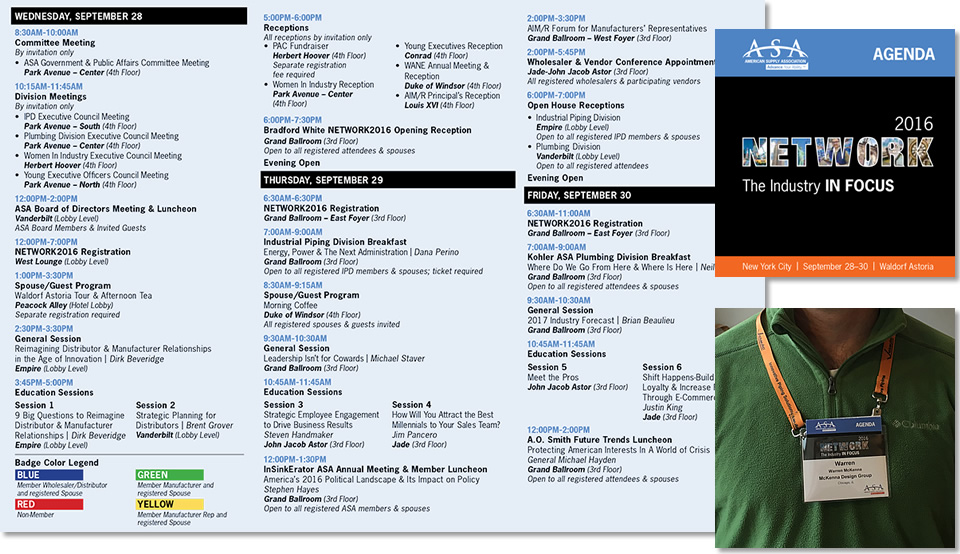 NETWORK2016 Agenda & Pocketcard
ASA-U Advisory Service Video
ASA University – Karl E. Neupert Endowment Fund Video
ASA University – Master of Distribution Management (MDM) Certification Video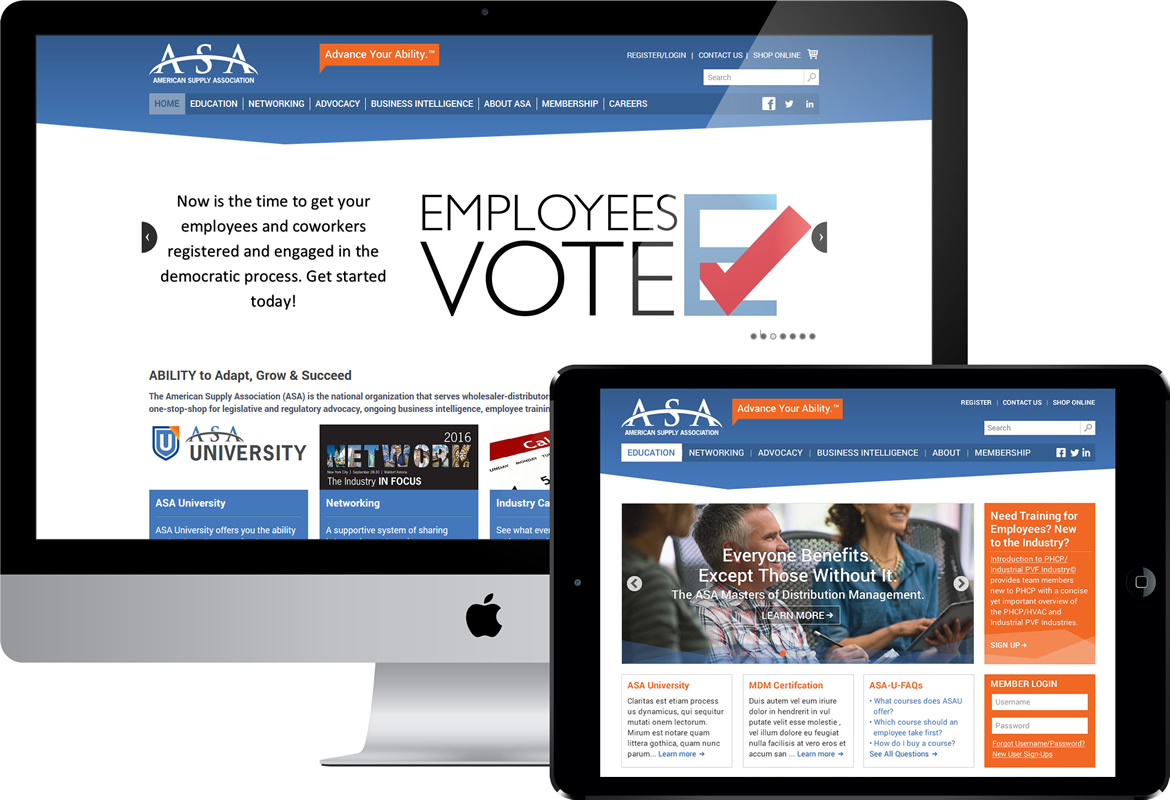 Responsive Website Redesign (for mobile)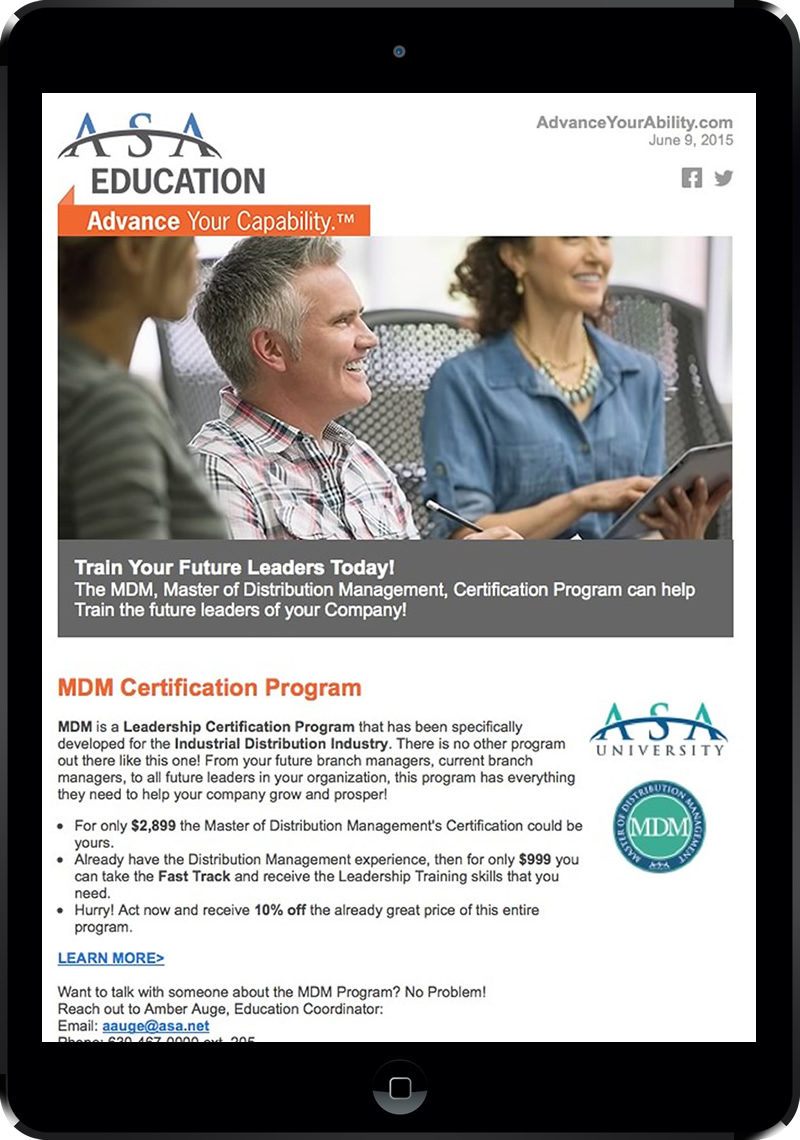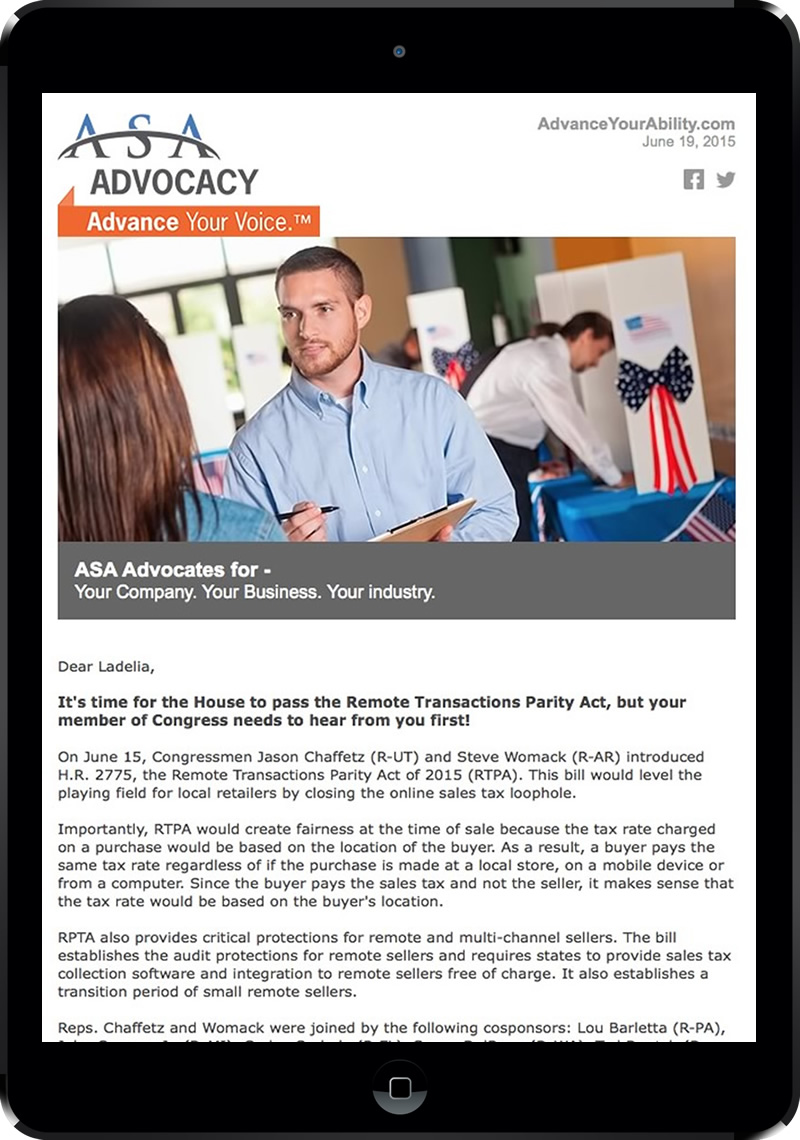 ASA Email Marketing (for web + mobile)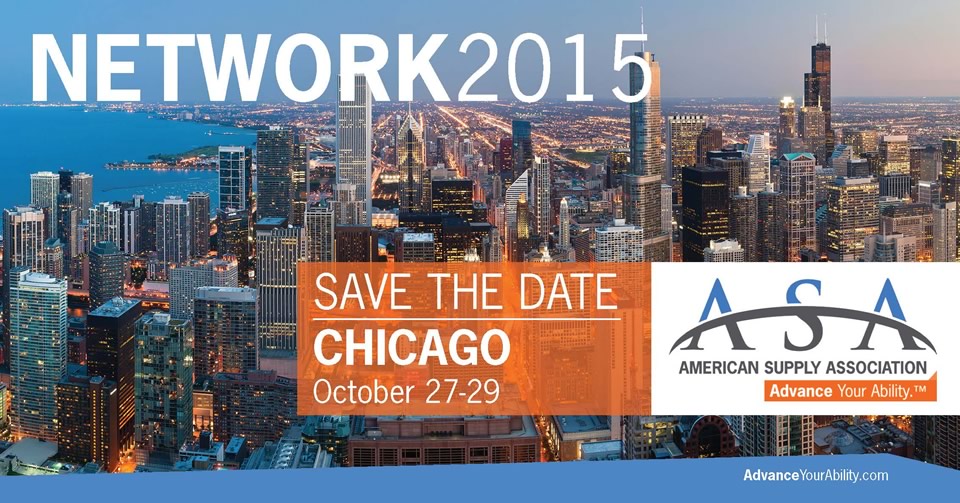 Save the Date Direct Mail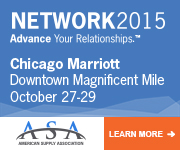 Online Ad Units (for web + email)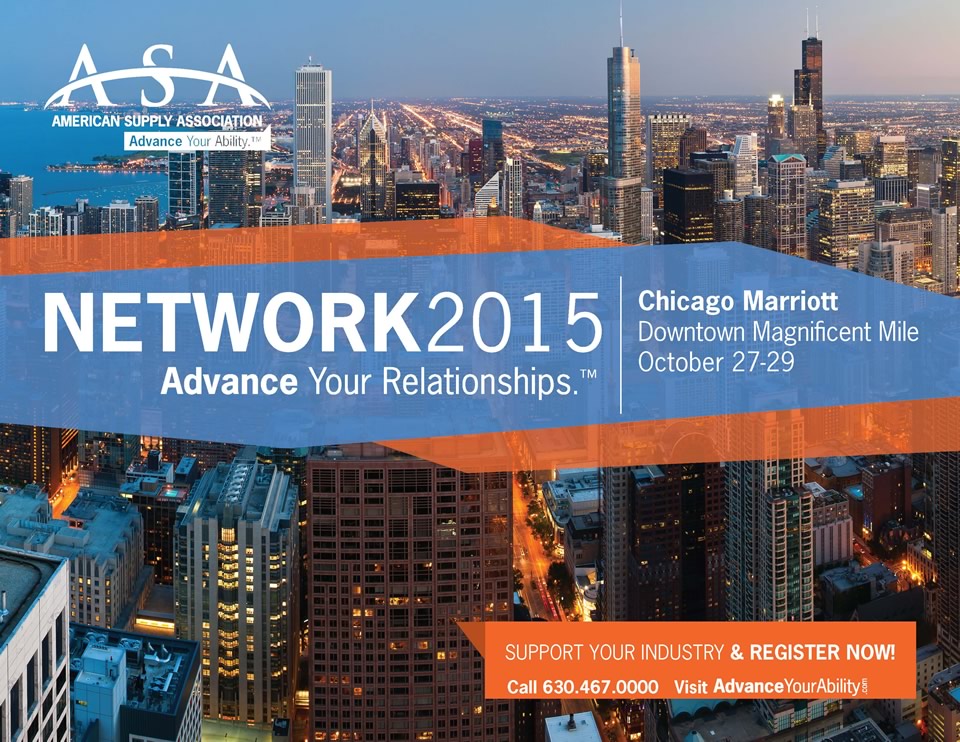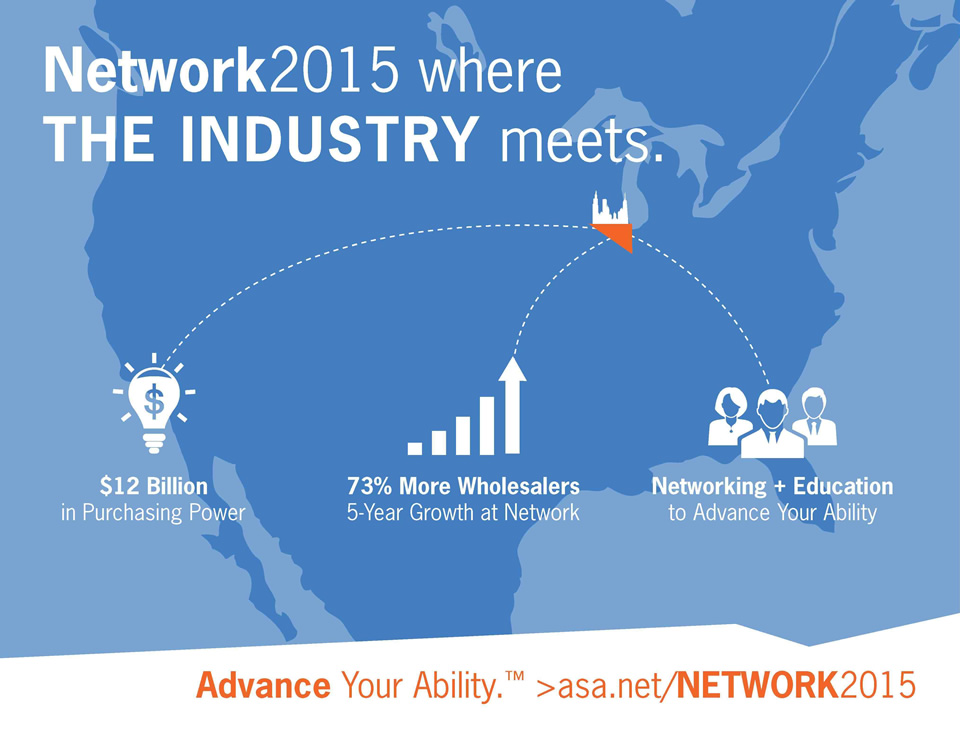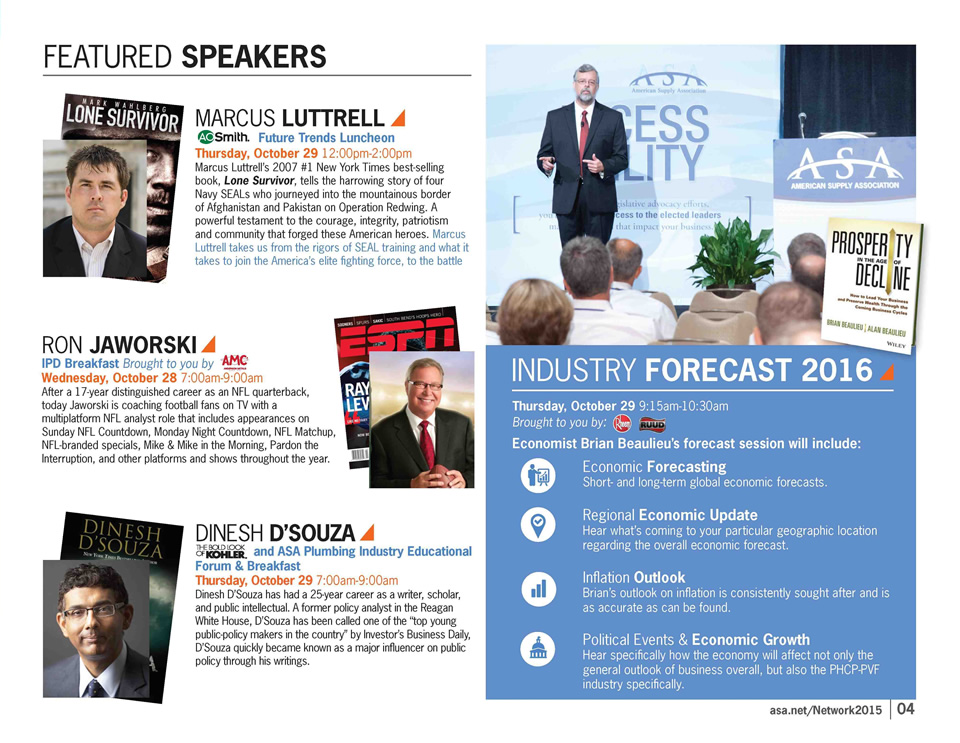 Conference Marketing: Network2015 Brochure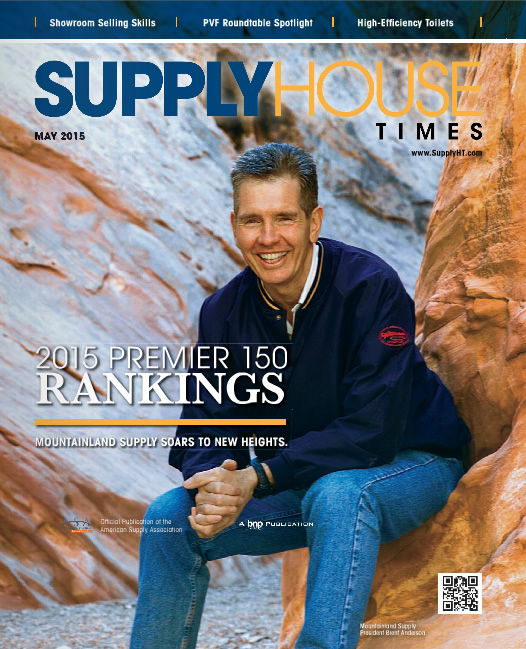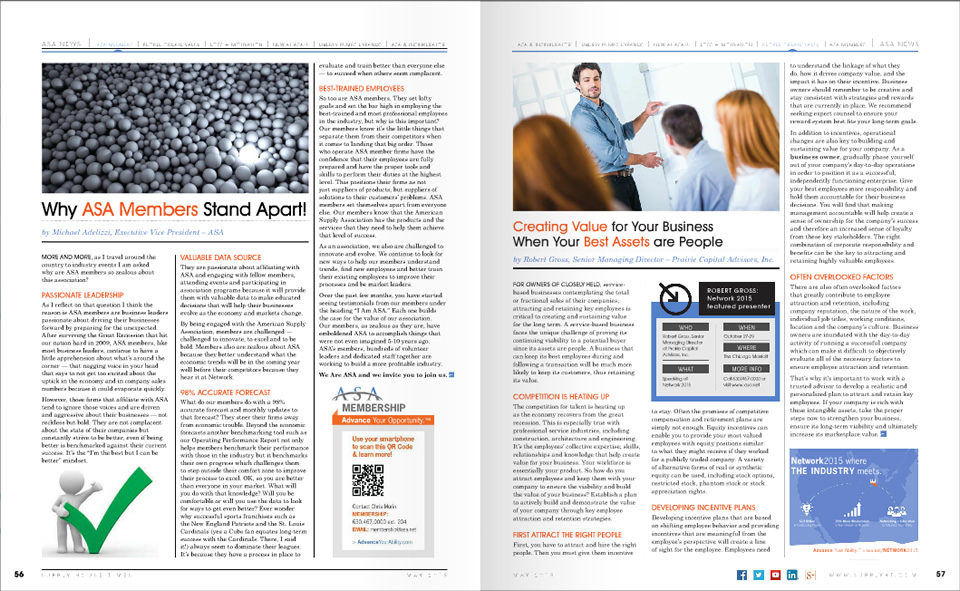 Supply House Times Magazine Redesign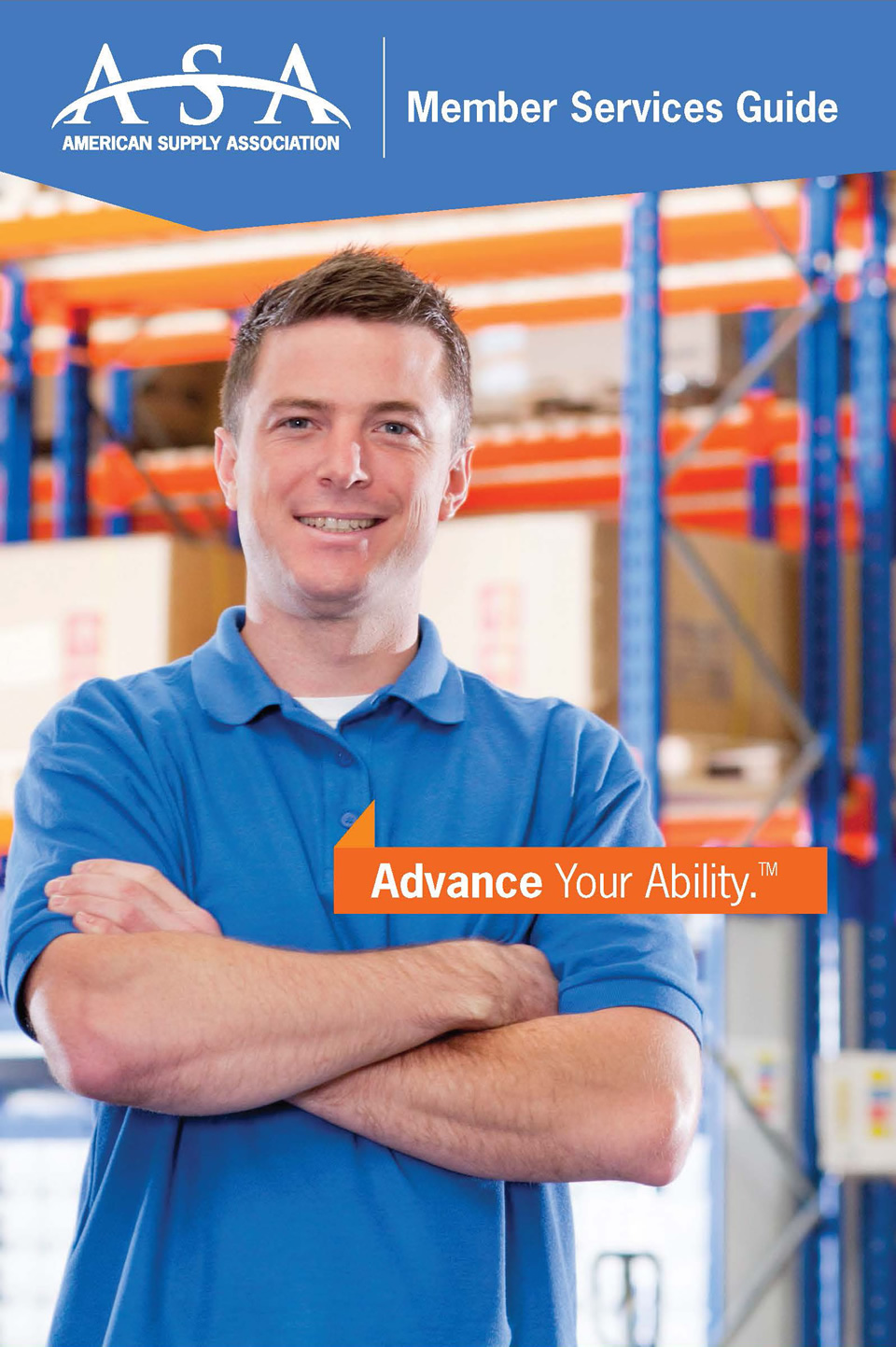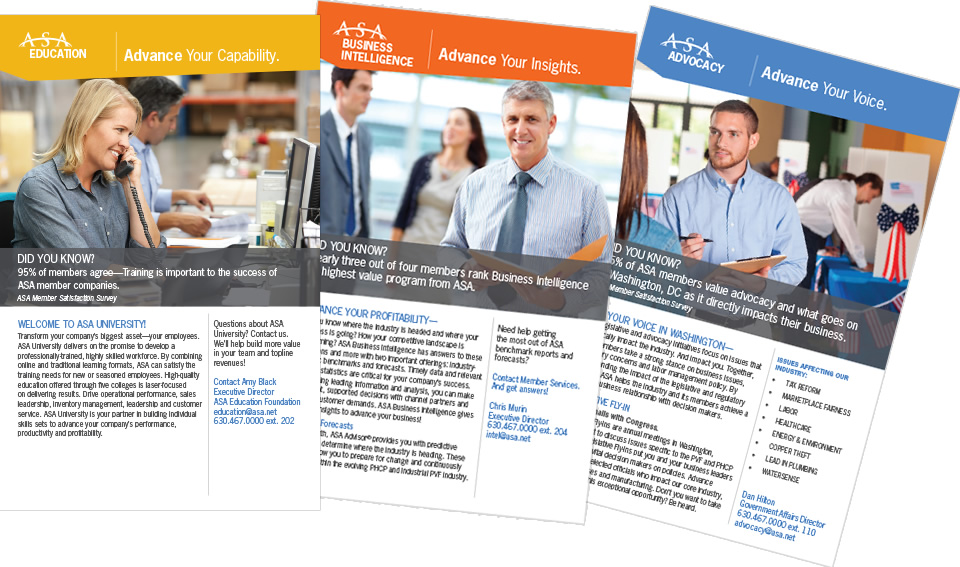 Member Recruitment: Member Services Guide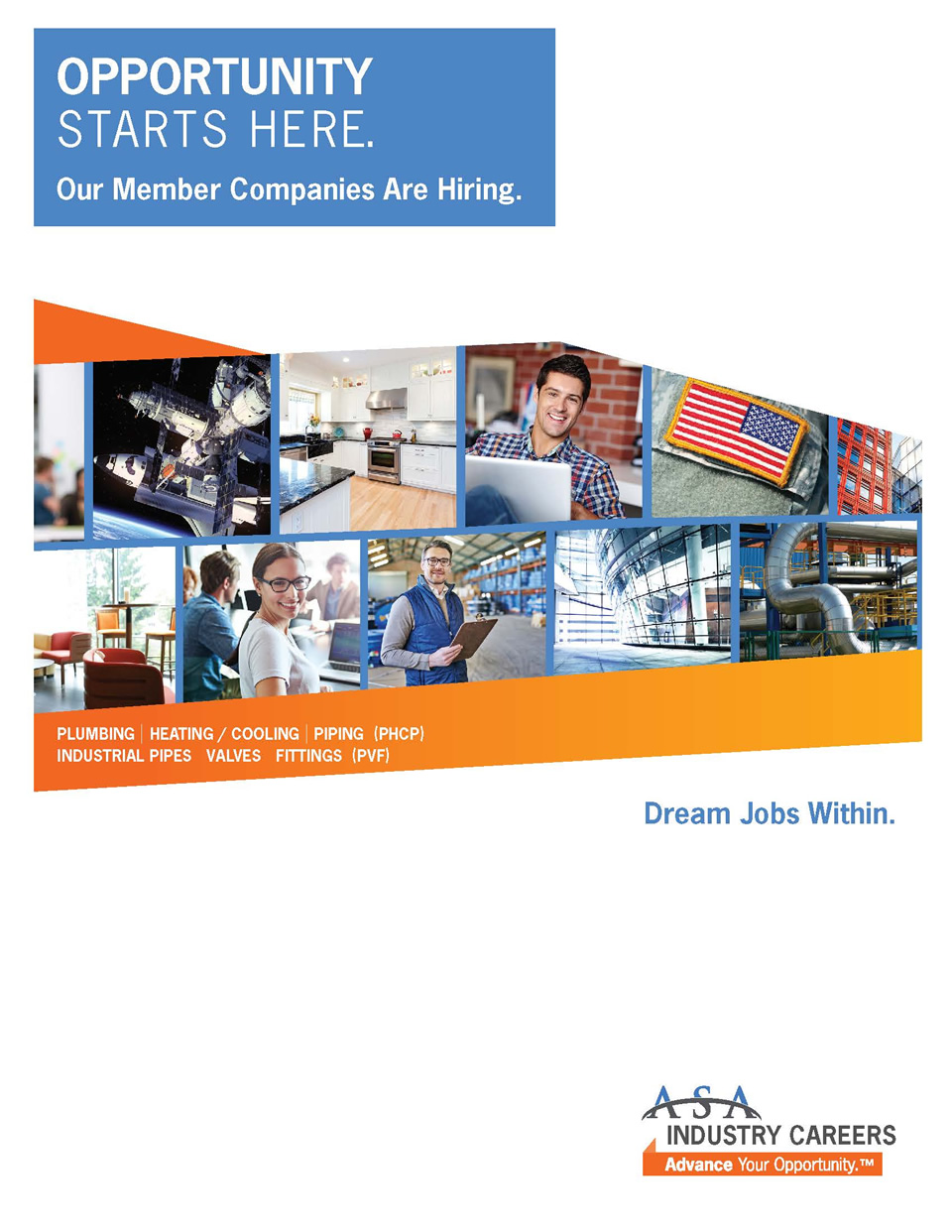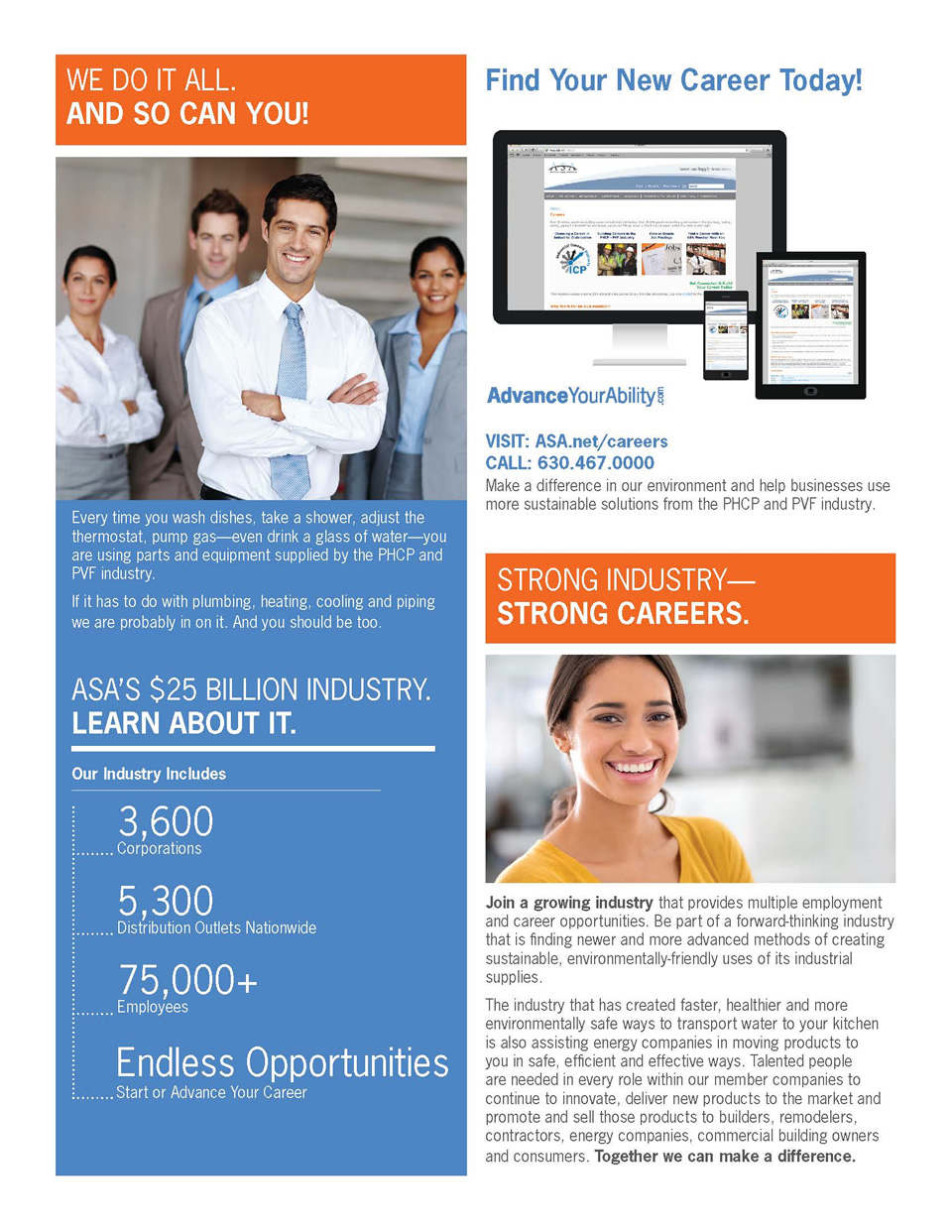 Workforce Development: Career Recruitment Brochure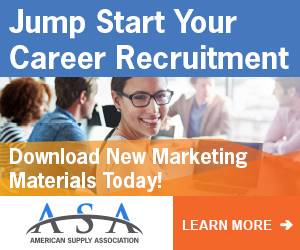 Career Recruitment: Online Ad Units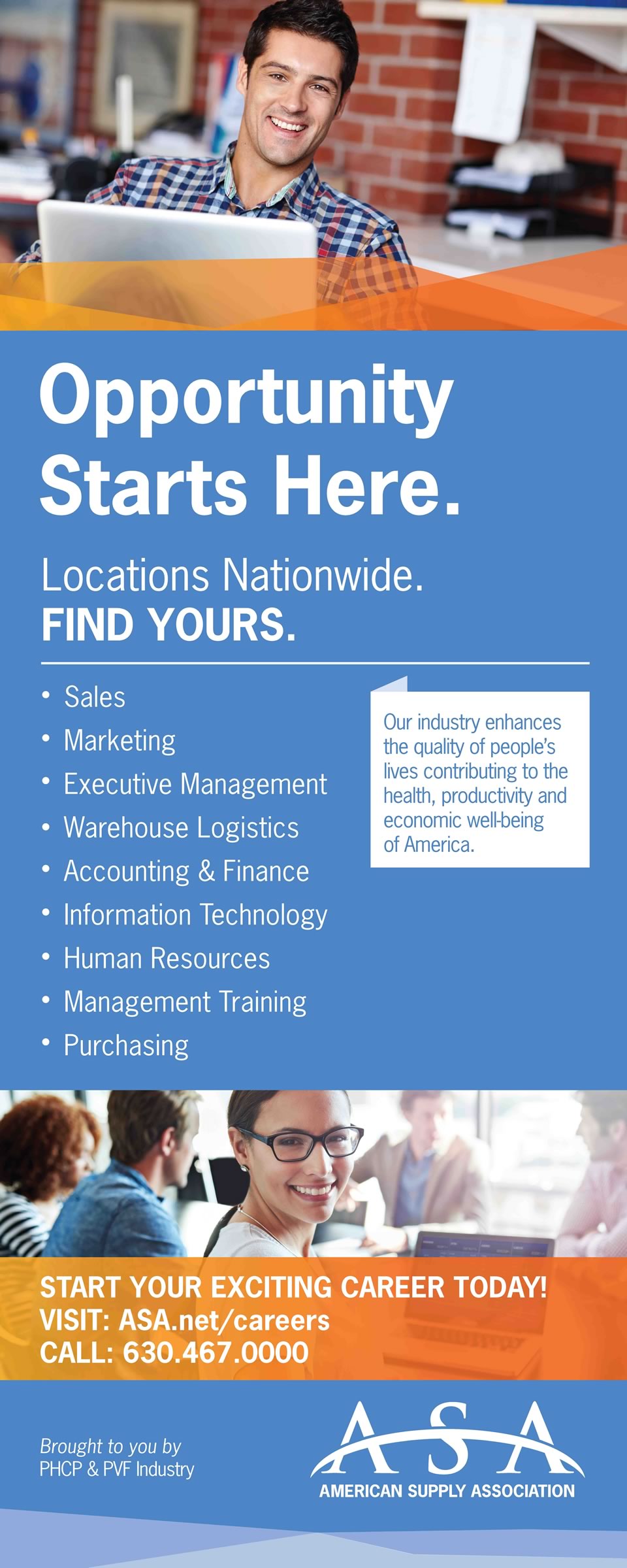 Career Recruitment: Pop-Up Banner