McKenna Design Group is the agency of record for the American Supply Association Education Foundation (ASAEF). ASAEF tasked McKenna Design Group to increase awareness and demand for ASA University, its 5 colleges and a signature program, the Master of Distribution Management (MDM) certification which asks the plumbing, heating, cooling and piping (PHCP and PVF) industry to double down on education and workforce development. 10,000 Boomer generation employees in the U.S. retired every day. ASA commissioned a U.S. Labor Study to understand the impact for the wholesale-distribution industry. The objective—increase members' interest in developing their skill sets and engage the broader ASA University and a formal Learning Management System (LMS). All education programs strive to advance members' ability which translates into wholesale-distributors' increased performance and profitability.
McKenna Group has also been charged with developing the association sponsorship program for the Karl E. Neupert Endowment Fund. Through generous corporate contributions, ASA University has been able to develop critical programs like MDM to be the cornerstone of the industry's commitment to leadership and training among wholesaler-distributors, manufacturers and supply chain partners.
ASA University Karl E. Neupert Endowment Fund Campaign
Karl E. Neupert Endowment Fund initiates Capital Campaign to support ASA University and asks industry to grow endowment, support future education and credentialing programs to strategically grow workforce.
Program Success Metrics
Through our work with ASA University, we have grown education program demand and optimized delivery. ASA-U revenue has increased 30% from last year.
Services
Sponsorship Strategy
Program Identity
ASA University Marketing
ASA-U Program Development
Credentialing Program
Endowment Fund Campaign
Tagline System
Print Advertising
Web Banners
Display Ads
Direct Mail
Responsive Website
Tradeshow Signage
Magazine Redesign
Email Marketing
Measurement Strategy
---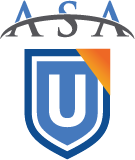 ASA University – Karl E. Neupert Endowment Fund Video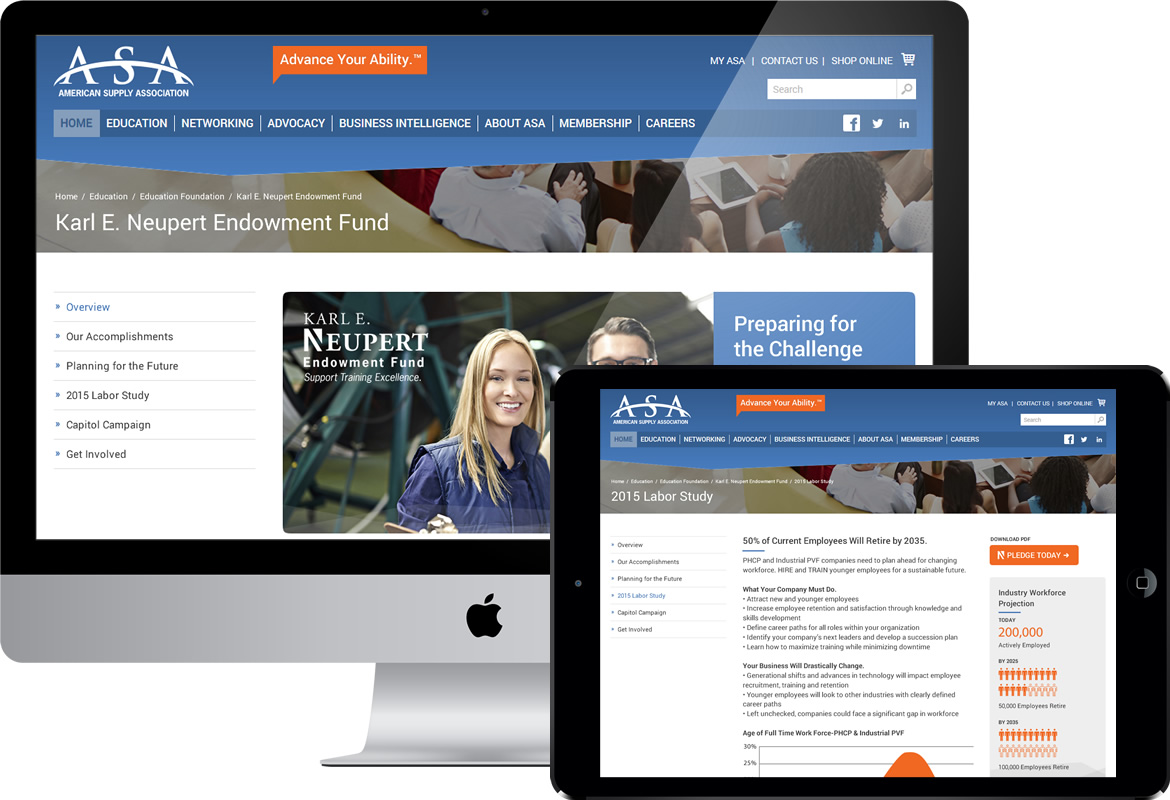 Neupert Endowment Fund Microsite (Coming Soon)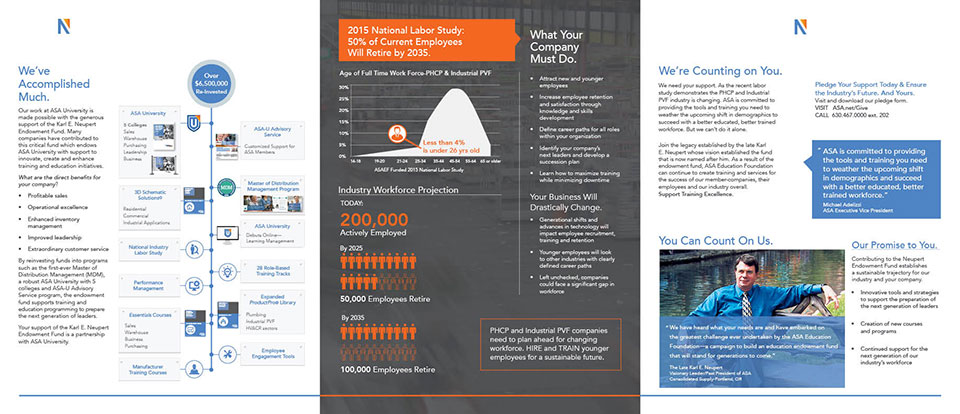 Neupert Endowment Fund Brochure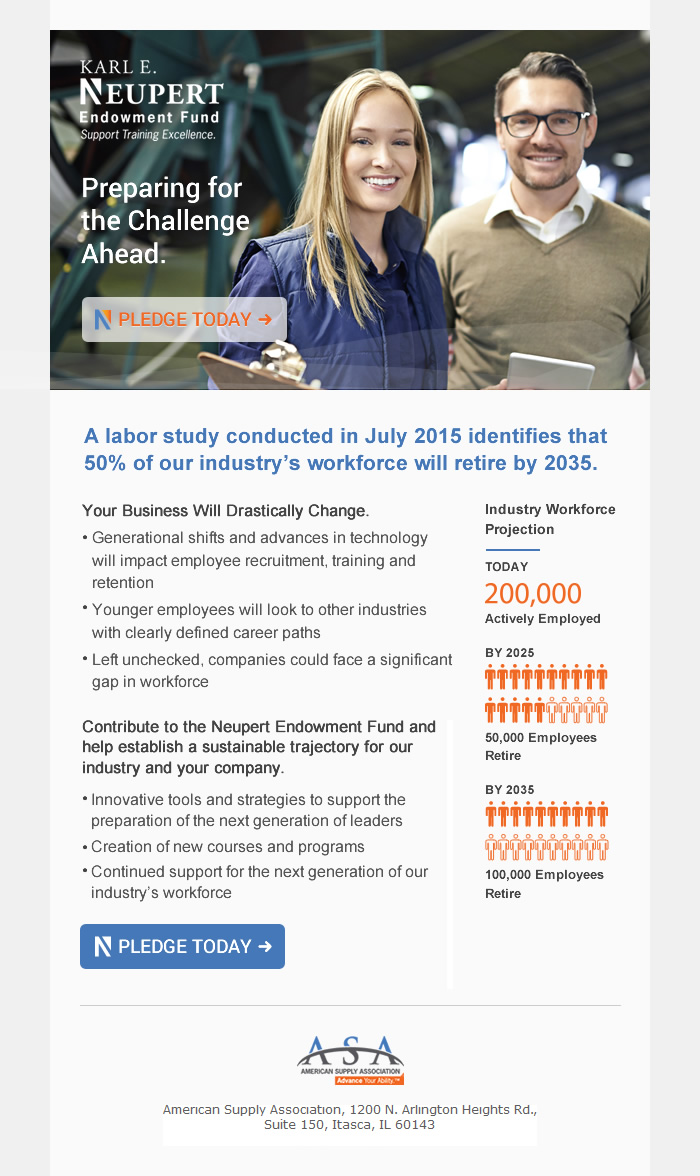 Neupert Endowment Fund Email Marketing
ASA University – Master of Distribution Management (MDM) Video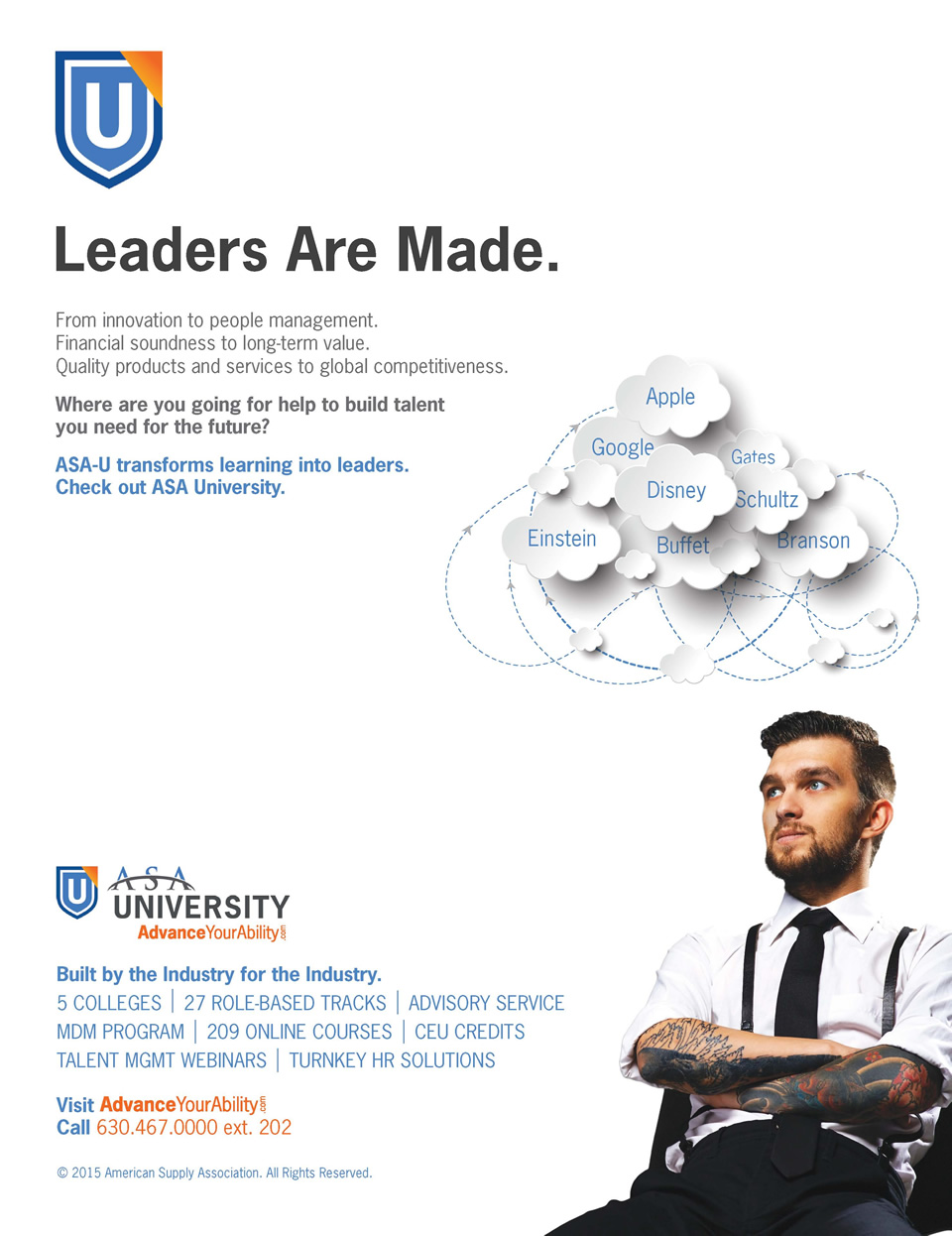 Leaders Are Made Ad in Supply House Times Magazine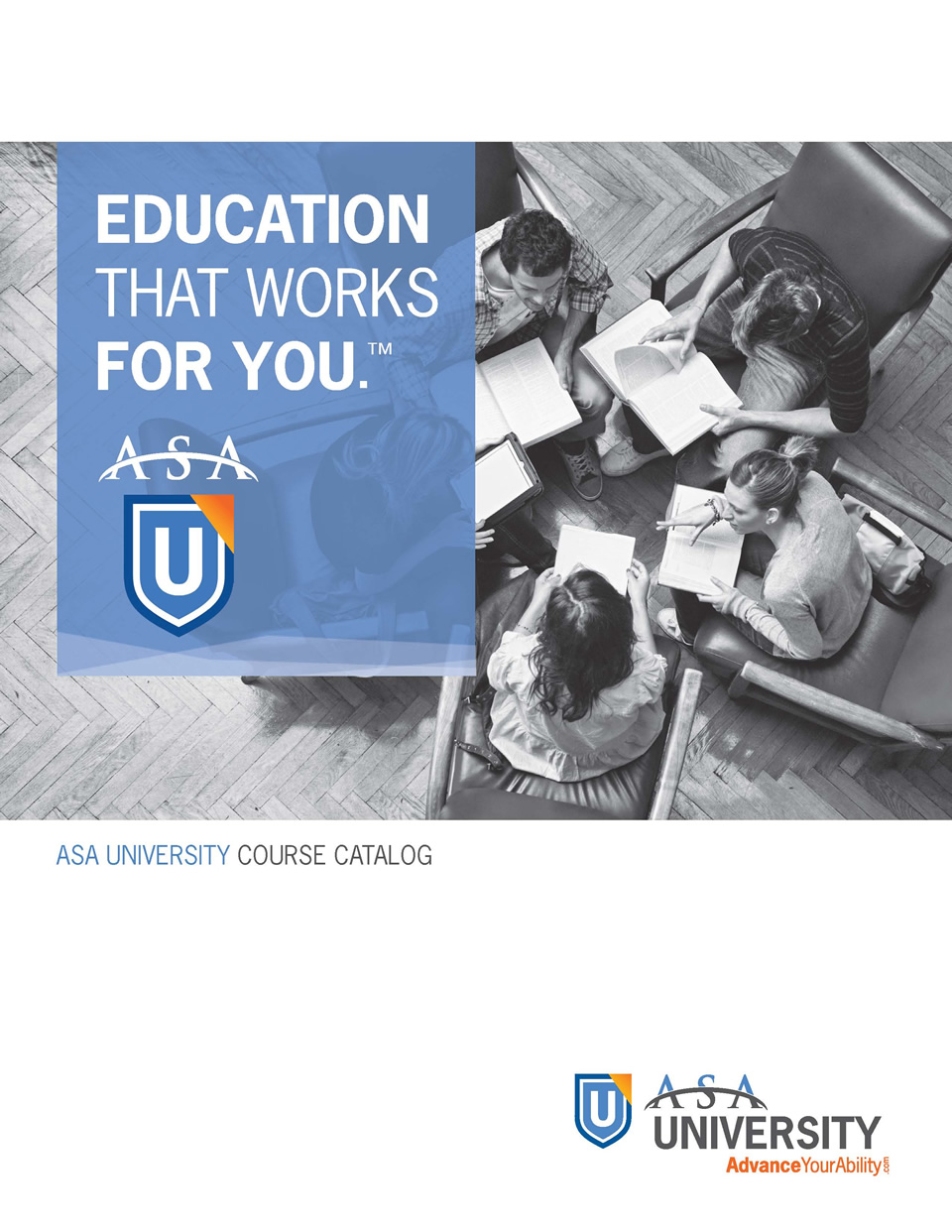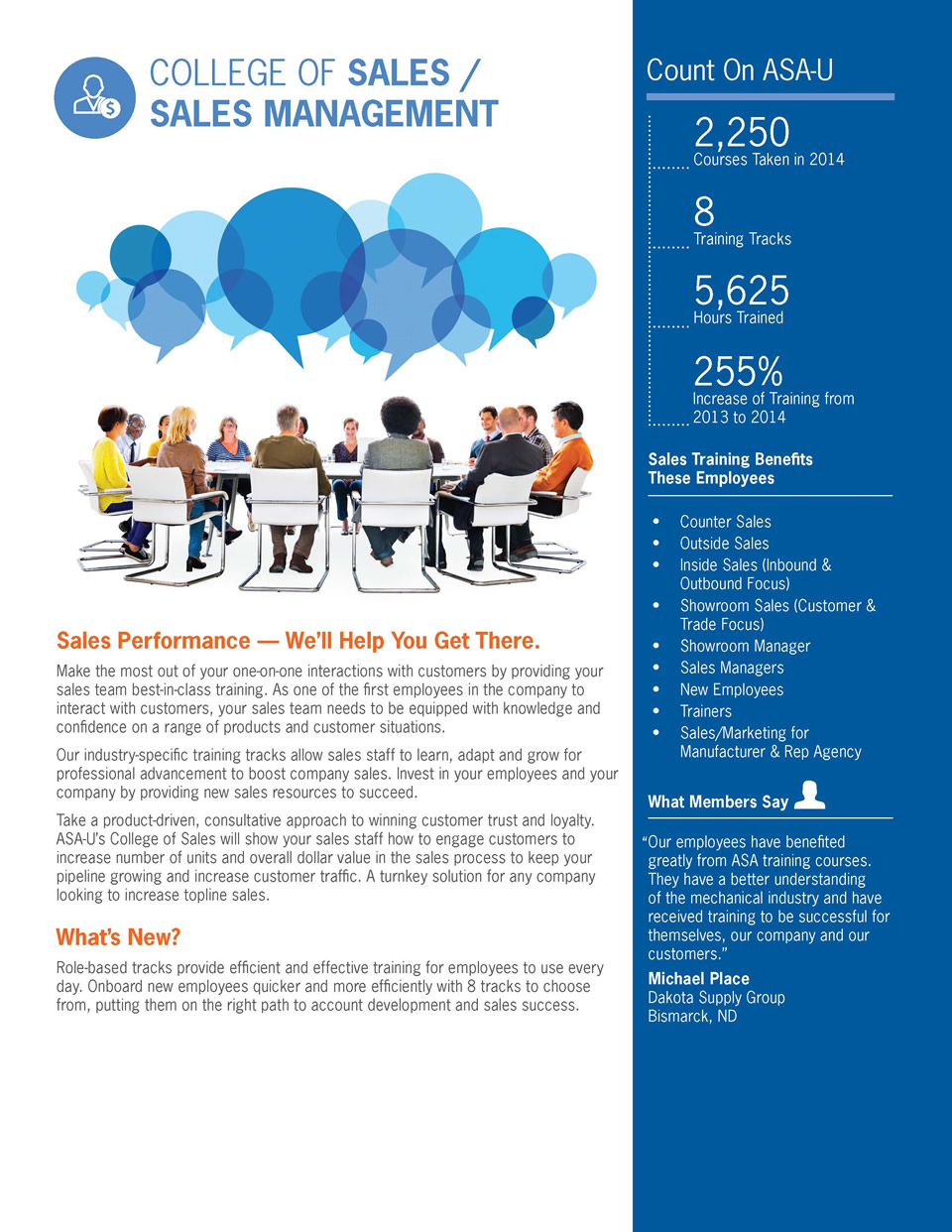 ASA University Course Catalog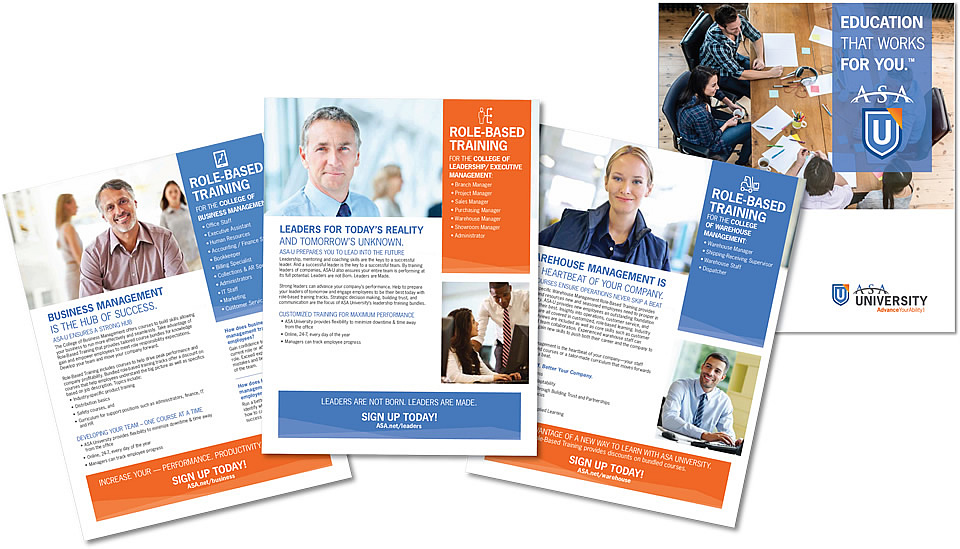 ASA University Folder and Line Cards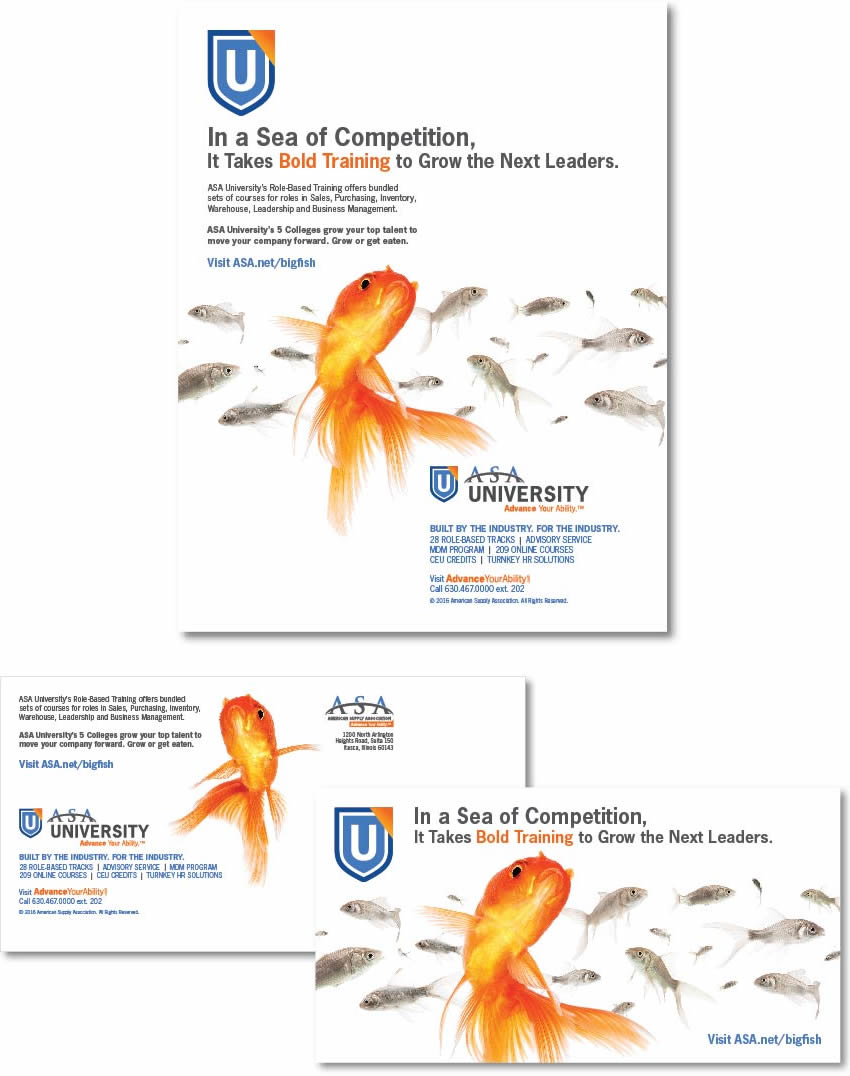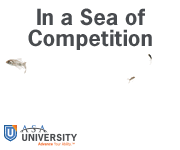 ASA University Sea of Competition Campaign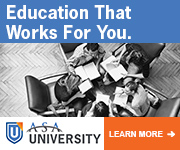 Online Ad Units for Web and Email Marketing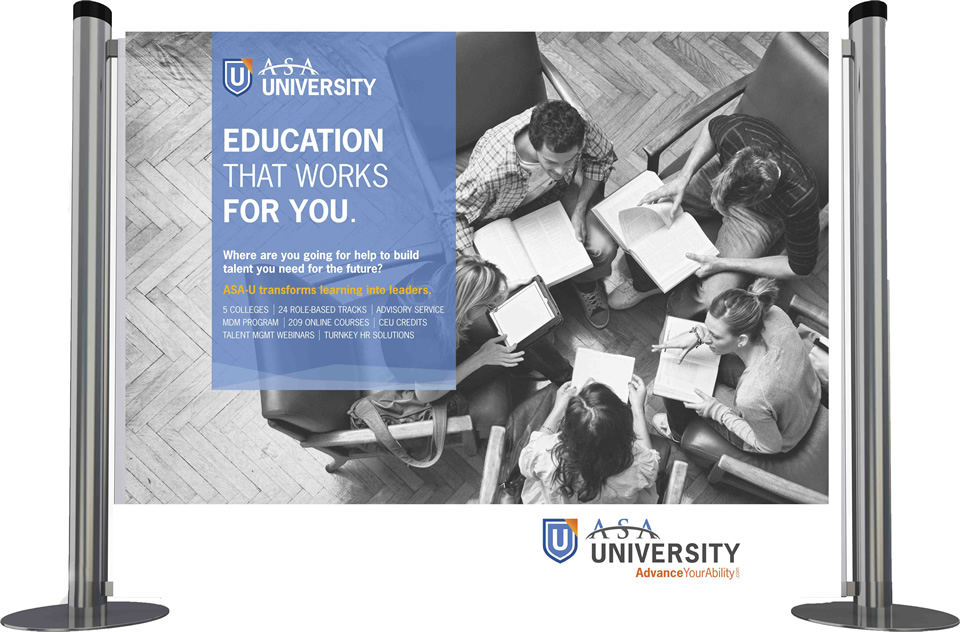 ASA University Banner for Trade Shows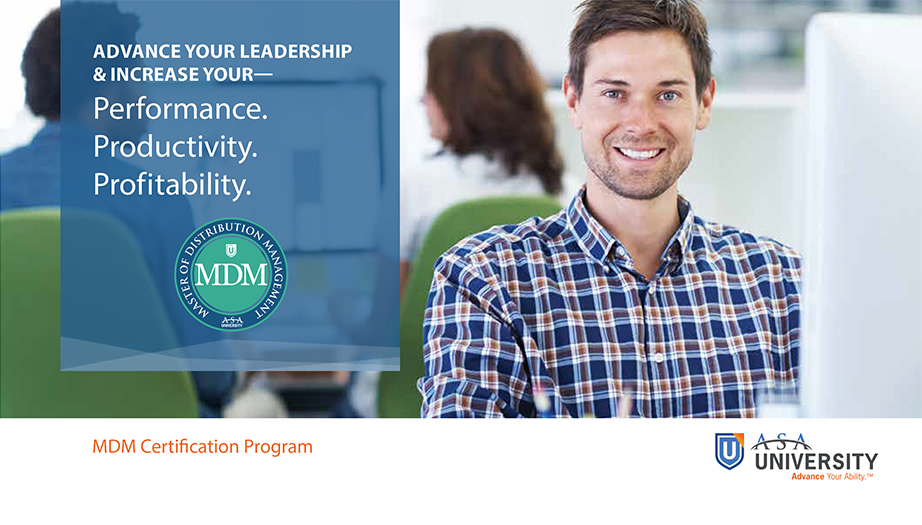 ASA University Master of Distribution Management (MDM) Brochure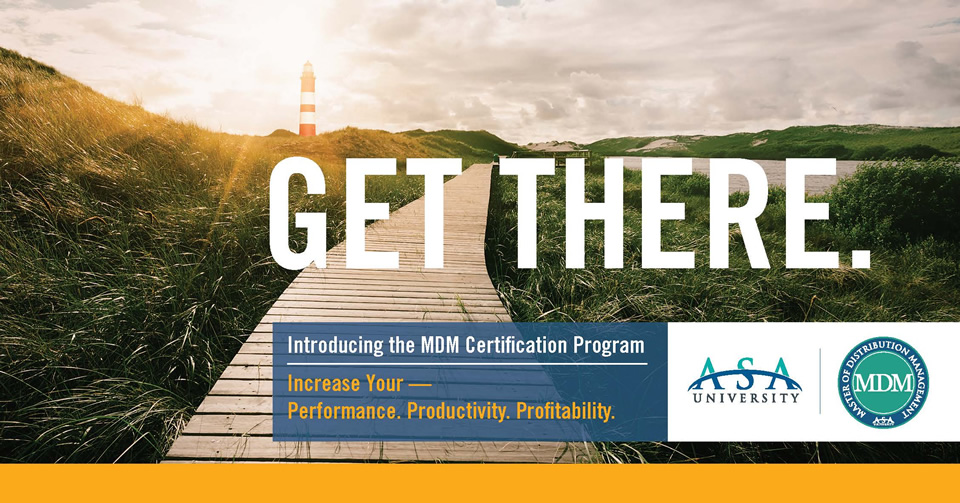 ASA University MDM Direct Mail
ASA-U Advisory Service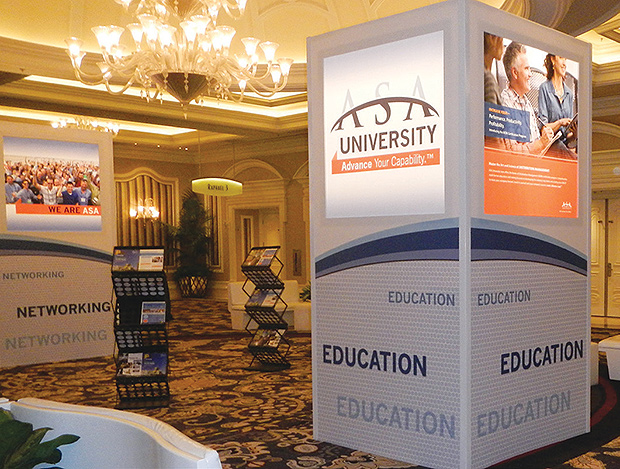 Education Branding at Network2014 Conference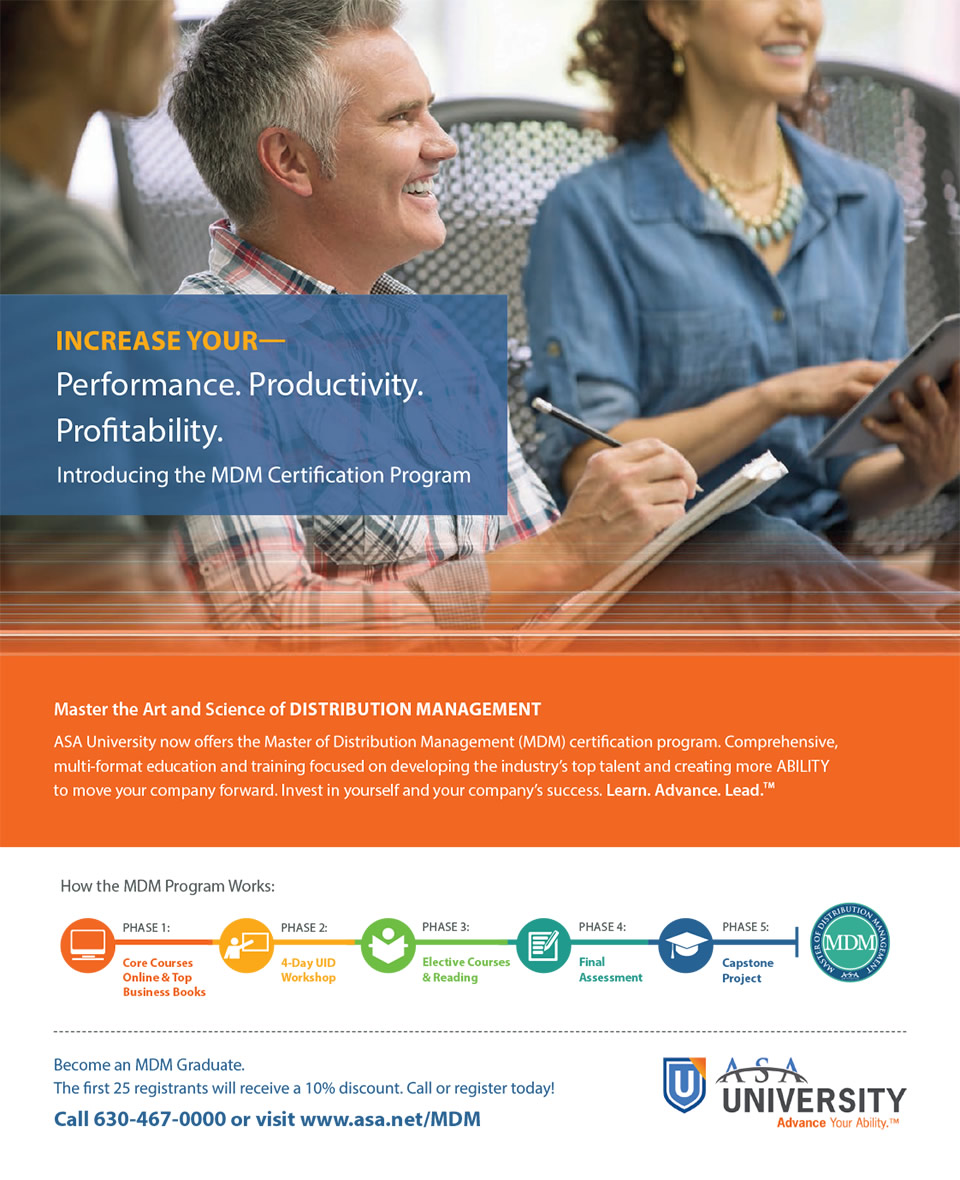 MDM Certification Ad in Supply House Times Magazine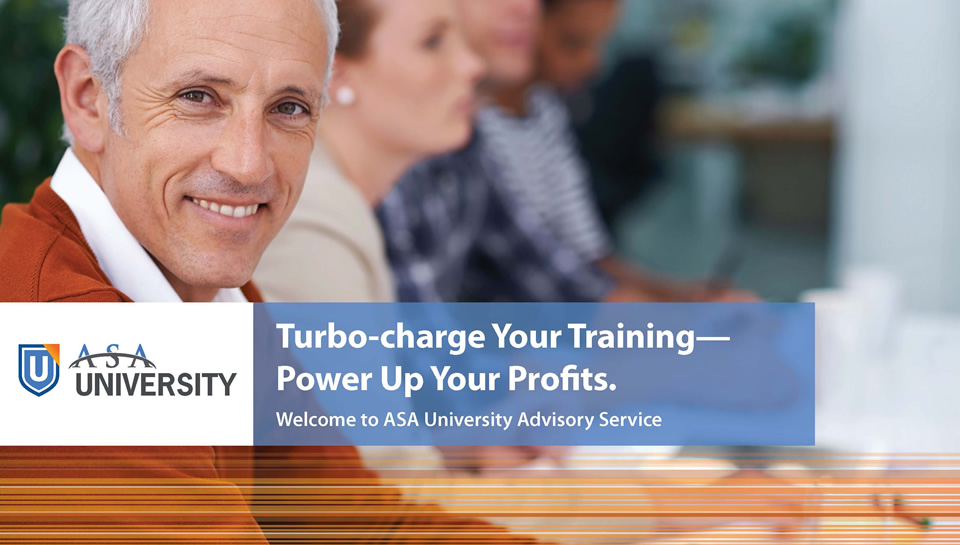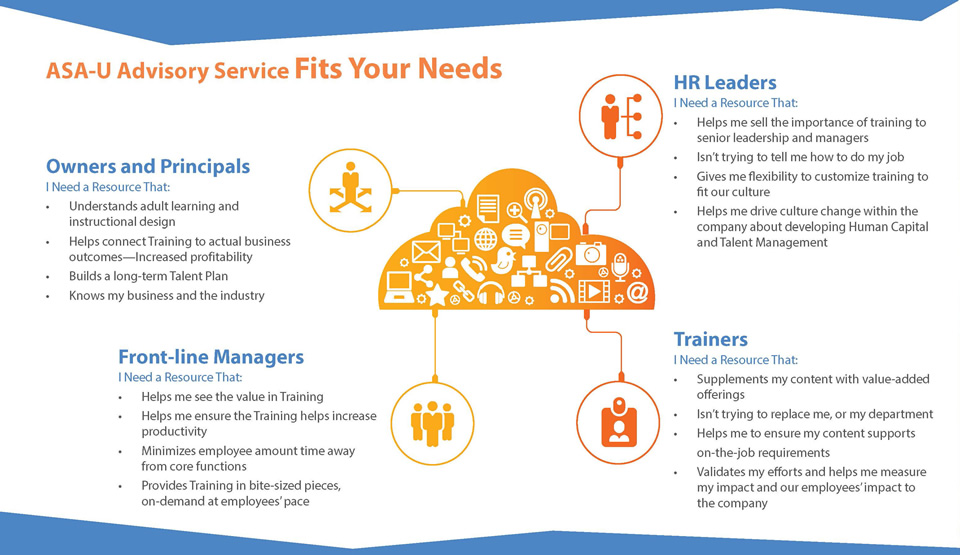 ASA-U Advisory Service Direct Mail
ASA-U Advisory Service Web Download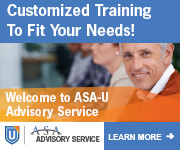 Online Ad Units for Website and Email Marketing