As part of our year-long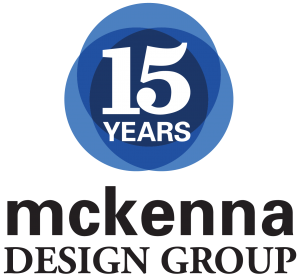 celebration we're taking stock in what we believe. Last Thursday we kicked off "15 Acts of Kindness." These acts are our team's small way to contribute to our community because we believe that giving our time and talent can make a difference. We believe that no one should go hungry. Our annual #SignToGive campaign is one way we support this belief. #SignToGive will launch on Giving Tuesday – November 28, 2017 . Last week , we paused client work and came together for a community service day.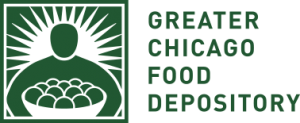 We volunteered at the Greater Chicago Food Depository.  Over 700 partners in Cook County benefit from the generous donations of food and volunteers. Together we hope to work towards the goal of ending hunger.
That's 160,000 meals a day.
McKenna Design Group believes that we receive more than we give. We acknowledge the need to express gratitude every day. While packing enough chickens to feed 4,100 families, I watched as volunteers from across Greater Chicagoland came together. Everyone worked together, and, like a colony of ants, intuitively knew when to shift stations, help another team out, or pick up the slack. I was encouraged by the partnership, support and trust we all contributed to support meals for so many families in our community.
Hunger impacts 1 in 6 children. I'm grateful for the ability to make a difference, no matter how small.
Amazing Clients. Amazing Work.
I'm grateful for the opportunity our company has to work for so many amazing clients. We're honored to be trusted with their brands and marketing communications.
Our 15 Acts of Kindness will help us round out our anniversary year. Sometimes even the smallest act of kindness can change someone's day. I'm going to try.