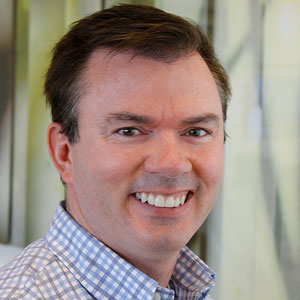 Connect with me
312-624-7727

Warren McKenna, MFA, CAE, is President and CEO of McKenna Design Group, where he helps organizations revitalize strategic communications to achieve brand advocacy with customers. With over twenty years management experience, he focuses on strategic and tactical issues that drive the development of branding, marketing and technology programs for B2B and B2C companies, associations and trade groups.
Warren's objective is clear and compelling. For visionary leaders and senior staff, Warren's is a true strategic partner. His team collaborates on developing distinctive and engaging marketing Experiences, which motivate customers and the marketplace to Return with greater retention, increased involvement and deeper activation to clients' organizational brands. In the end, this increases organizational performance, change management and financial results. Return on Experience® is not only the firm's tagline but is also a measurable promise to clients.
Warren is a CAE, Certified Association Executive, the highest professional credential in the association industry.  Warren received an MFA in Design from the University of Illinois at Urbana-Champaign, Executive Education Certificates from University of Chicago Booth Graduate School of Business and a BFA is Visual Communications from the School of the Art Institute of Chicago.
Warren has been recognized as a professional resource to the association management, industry trade groups and non-profit sectors.
The Association Forum of Chicagoland published and featured Warren's brand philosophy, entitled "Your Association's Brand Promise is Only As Good As Its Return on Experience."
MDG went on to develop Association Forum's new positioning strategy and new Brand Identity for its centennial anniversary.
In addition, Warren has judged numerous branding and marketing competitions for Northwestern University Kellogg School of Management, Business Marketing Association's annual marketing awards program and ASAE's Gold Circle Award for communications excellence.
Warren is a member of ASAE and Association Forum in Chicago.
Warren surrounds himself with inspiring brands that make life better for industry and consumers. He uses that inspiration to inform client partners and programs he leads. Warren lives in Chicago with his wife and two children.
Favorite Colors
Green and orange
Favorite Candy
Snickers
Favorite Shoes
Cole Haan by Nike